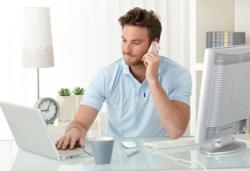 We have built a completely new search system that at some times provides people with their information six times as fast as it did before. That will make a big difference for many consumers
San Diego, CA (PRWEB) June 11, 2013
CarHistory.us.org is launching a new dynamic, on-the-fly search result system for their public records, company officials said yesterday.
"The goal is to dial down to the most accurate results possible," a company spokesman said. "Then present them to the consumer in the easiest to read way."
The new system will also supply customers with vehicle history reports considerably more quickly than in the past, he said.
"We have built a completely new search system that at some times provides people with their information six times as fast as it did before," he said. "That will make a big difference for many consumers."
The way the reports are presented to consumers has also been updated he said.
"When people get their reports, they will be able to read them considerably more easily," he said. "It drills down to exactly the information they need to determine if they are a potential scam victim."
The new system required a complete overhaul of the company's IT infrastructure and was done in response to customer demand, he said.
"We looked at the feedback we were getting from customers and used that information to build a new hardware and software system that will better serve their needs," he said. "That's what a good company does."
About CarHistory.us.org:
CarHistory.us.org, an online source for public records, takes pride in providing the most comprehensive vehicle history reports in North America. With hundreds of users daily, motor vehicle report availability and customer service are top priorities for CarHistory.us.org. Visit CarHistory.us.org today to chat with a live representative, call 1-855-482-6465, or email Manager(at)CarHistory(dot)us(dot)org with any questions or concerns.