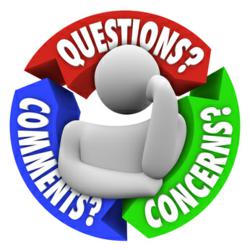 We are not afraid of an honest review of how we are doing things.
San Diego, CA (PRWEB) May 14, 2013
CarHistory.us.org is starting a major initiative to review their products and customer service standards, company officials said yesterday.
"We think that we are offering a great service right now, but we know that we can always do better," a company spokesman said. "By doing an honest review of where we are now, we can figure out where we should be going in the future."
The review will start out by seeking customer feedback at every interaction point and reviewing the results, the company states.
"With an honest review of customer feedback, we expect to be able to see what we are doing right and what we could be doing better," the spokesman said. "We will have staff whose only task will be to review all of the feedback as it comes in."
Next, the company will see if the review shows information that should be included in their reports but isn't, and let them know what information they are providing that their customers are not interested in.
"After that, we'll review our customer service standards," the spokesman said. "By paying close attention to how customer service is working, we may find ways to improve the way we deal with our customers when they have questions and concerns."
The final part of the review will be to look at how management handles personnel and any issues that arise.
"Whether a company is doing its best is not just based on their products and front line workers, it's also based on how management reacts on a day-to-day basis," the spokesman said. "We are not afraid of an honest review of how we are doing things. In fact, we welcome the review so that we can do things better."
The spokesman said he expected the review to take roughly three months, and the results will be made available at that time.
"This is not a quick-hit review," he said. "This is going to be a deep soul-searching review of what we, as a company, can do better."
About CarHistory.us.org:
CarHistory.us.org, an online source for public records, takes pride in providing the most comprehensive vehicle history reports in North America. With hundreds of users daily, motor vehicle report availability and customer service are top priorities for CarHistory.us.org. Visit CarHistory.us.org today to chat with a live representative, call 1-855-395-6395, or email Manager[at]CarHistory[dot]us[dot]org with any questions or concerns.