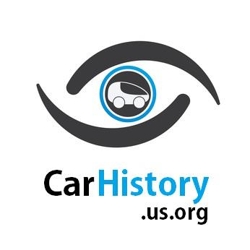 We exist to provide our customers with the best information possible about cars...
New York, NY (PRWEB) May 03, 2013
CarHistory.us.org today released their picks of the most stylish and fuel efficient cars of 2013.
"We exist to provide our customers with the best information possible about cars, so they can make informed decisions before they buy," a company spokesman said. "With gas prices still very high, letting them know which ones will get the best mileage is important. But we know they also want to be driving the best looking car, so we have combined both elements into our list."
At the top of the list is the Honda Fit Ev, an electric vehicle.
"It gets great gas mileage, particularly in the city, but also has great lines and a sporty feel to it," the spokesman says. "While some vehicles get marginally better mileage, the tradeoff in style doesn't make them worth it."
The full list is as follows:

Honda Fit EV
Nissan Leaf
Scion iQ EV
Tesla Model S
Ford Focus Electric
Toyota Prius Hybrid
Audi A3
Volkswagen Jetta SportsWagon
Chevrolet Spark
Honda CR-Z
The company also released their list of the worst five cars in terms of fuel economy.
"These cars, in our opinion, are irresponsible to own if you are concerned at all about either your budget or your environment," the spokesman said. "They burn gas like no tomorrow, when the technology exists for them to be considerably more fuel efficient."
The worst of the worst is the Bugatti Veyron.
"There are cars out there that by some estimates are 10 times as fuel efficient as the Bugatti," the spokesman said. "We are really hoping to bring more awareness to this issue."
The worst of the worst include:

Bugatti Veyron
Ferrari FF
Rolls-Royce Phantom Coupe
Bentley Mulsanne
Cadillac CTS Wagon
The company said their ratings were based on a variety of sources including Consumer Reports, the government's fuel economy information, and their own experience with the different styles of cars.
About CarHistory.us.org:
CarHistory.us.org was created to provide public vehicle records to clients across North America. With thousands of requests processed each day, CarHistory.us.org continues to grow as a reputable customer service resource. Visit CarHistory.us.org to chat with a live representative, call 1-877-888-0889, or email manager(at)CarHistory(dot)us(dot)org with any questions or concerns.