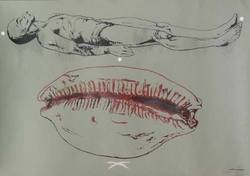 Exposing people to Caribbean Art can motivate them to visit the islands. It happened in the '40s when Haitian Art was introduced and acclaimed by the International art scene, and it will happen again for the entire region.
New York, NY (PRWEB) August 28, 2008
The Second Annual International Caribbean Art Fair (ICAFair) in New York beacons you to the Caribbean of the Arts. Attend and embark on a tour of the Caribbean color and artistic beauty, get a glimpse of the rich artistic heritage of the islands and gain a keener understanding of a fast-developing and largely untapped art growth market.
The Second Annual International Caribbean Art Fair (ICAFair) opens from November 6-9, 2008, in a new venue occupying more than 22,000 sq. ft. of space at The Waterfront in New York City. This year, ICAFair is delighted to benefit the Pan American Musical Art Research, Inc. (PAMAR), during its Preview Night Benefit and Collectors' Reception on Thursday, November 6, 2008, from 7-10pm, at The Waterfront, 222 12th Avenue, New York, NY 10001. The main entrance will be on 11th Avenue between 27th and 28th Streets. PAMAR is a proud participant in the 3rd Annual Latin American Cultural Week(s) (LACW), a celebration of Latin American arts and artists with dance, music, theater, visual arts, literature, and lectures in venues throughout New York City, November 5-21, 2008. LACW is a program of PAMAR founded and directed by Uruguayan pianist Polly Ferman.
ICAFair is the only art fair in the world exclusively dedicated to Caribbean Art. ICAFair prides itself on offering the public a rare and unique opportunity to view the breath of art the Caribbean region has to offer, from both native perspectives and that of immersed foreign artists who further enrich the artistic landscape of the islands.
ICAFair will feature galleries from Barbados, Guadeloupe, Haiti, Martinique, Panama, Puerto Rico, Spain and the United States that will showcase works by artists from more than 15 of the Caribbean islands. Participating galleries are: Arlene Lachman Galeria, Panama; Art and Stage, Inc., Barbados; Bela Fine Art, Maryland; Boivert Art, Haiti; Cernuda Arte, Florida; Chantal Charron, Martinique; Cuban Art Space, New York; Cubarte New York, New York; Expressions Galerie d'Art, Haiti; Galería Alovera, Spain; Galeria Exodo, Puerto Rico; Galería Yemayá, Puerto Rico; Galerie AMAHORO, Guadeloupe; Galerie Bonheur, Missouri; Galerie Bourbon-Lally, Haiti; Galerie Nader, Haiti; Indigo Arts Gallery, Pennsylvania; Island Heritage Fine Arts, New Jersey; ITIAH-Haitian and Ethnic Fine Art, Illinois; Jose Acosta Studio, New York; Junor Gallery, Georgia; MedaliaArt, New York; Naif Art Collections, California; Nicole Gallery, Illinois; Rodez Fine Art Gallery, Florida; and The Wah Gallery, Maryland.
Art collectors, curators, appraisers, and enthusiasts will find a rich network of art professionals to meet and build relationships with. The artwork on exhibit, by both emerging and established artists, will feature a wide range of styles (naïf, abstraction, modernism, realism, and surrealism), influences (African, European and Asian) and media (paintings, mixed media, sculptures, and photography).
ICAFair Founder, Marcel Wah explained, "You'll see a bit of everything except minimalism because the work of the Caribbean artist is marked by color and light, usually reflecting their culture and identity."
The Caribbean Art market is growing and Studio Wah Exhibitions, LLC, wants to help you better understand its potential and appreciate the quality of Caribbean Fine Art. Wah explained: "Now is the moment for any art collector, art connoisseur, or art lover looking for the next big name to seriously pay attention to the Caribbean region. The art simply cannot be overlooked."
Sergio Cernuda of Cernuda Arte in Florida, a returning exhibitor, states, "We find it imperative to represent an important selection of Cuban artists at the International Caribbean Art Fair. ICAFair gives us the opportunity to show some of the exquisite quality in Modern and Contemporary Cuban art." He adds, "The Caribbean has often times been overlooked in the history of art. Cuban artists have been producing incredibly powerful work that broadly ranges in styles. ICAFair gives the New York public a chance to view some magnificent visions of its neighboring countries."
Wah's vision for ICAFair transcends the single-dimensional purpose of exhibiting art to facilitate a sale: the fair's featured artwork constitutes a rich tapestry of Caribbean life, culture and landscapes for all to witness. It attests of a rich Caribbean artistic heritage that Caribbean people can identify with and be proud of. He believes that art can stimulate growth and development in the region in many ways: "Exposing people to Caribbean Art can motivate them to visit the islands. It happened in the '40s when Haitian Art was introduced and acclaimed by the International art scene, and it will happen again for the entire region."
Wah adds: "When Caribbean art reaches the global market, the artist benefits and indirectly supports and stimulates art-related industries in the islands."
Those wanting to expand their Caribbean Art knowledge can attend the workshops being offered as part of ICAFair's Educational Programs on Friday and Saturday, November 7 and 8.
Show hours for the art fair are Friday and Saturday, November 7 and 8, 10am-8pm; Sunday, November 9, 12-6pm. Pre-registration before November 1st is $12; General Admission is $15; Three-Day Pass $35; Seniors and Students $10; and FREE for children 12 and under (must be accompanied by an adult). Group rates of 10 or more people are also available.
Sponsors of ICAFair include CAW Magazine, Moldova 4Ever, Virgin Voice Magazine, and Culture Serve.
For more information about the International Caribbean Art Fair, please visit http://www.icafair.com. You may also call 310-637-4934. For information about PAMAR and LACW, please visit http://www.pamar.org.
About Studio Wah Exhibitions, LLC
Studio Wah Exhibitions, LLC, the fair's producer, is a New York-registered company dedicated to establishing a stronger market for Caribbean Art. Our interests are to promote and advance Caribbean Art and artists throughout the world; and to educate the public about Caribbean Art.
Contact:
Marcel Wah, Fair Director
Studio Wah Exhibitions, LLC
301-637-4934
http://www.icafair.com
###