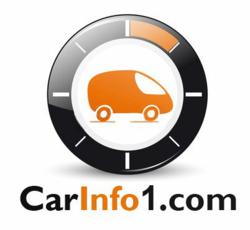 We expected that new electronic odometers would help put an end to that practice.
Detroit, MI (PRWEB) February 21, 2013
CarInfo1.com has restructured their vehicle history reports to put more of an emphasis on mileage records, company officials said yesterday.
"When people use our service, the mileage history has become their top priority," a company spokesman said. "So, we decided to reorganize our reports so that it is the first bit of information they receive when their documents are prepared."
Mileage reports are important, CarInfo1 said, because many people selling used cars find ways to roll back the mileage on them in order to sell them at a higher price.
"We expected that new electronic odometers would help put an end to that practice," shared the company representative, "but people have found ways around that. When it comes to money, it seems like crooks will always find ways to game the system."
The company is able to compile mileage records because they are listed every time a vehicle is bought or sold.
"The bottom line is that you can see the last time someone sold that car, see what the mileage was, and then figure out if the current mileage is reasonable based on that data. That way, you don't have to worry about getting ripped off anymore."
The company also provides other data in their vehicle history reports, including accident reports, number of owners, and if it has been declared totaled by insurance companies.
"We want to give our customers as accurate a picture as possible of the car they are thinking of buying," CarInfo1 shared.
About CarInfo1.com:
CarInfo1.com is a top choice for vehicle history reports and reliable customer service. With a 24/7 live chat and toll free phone number (1-855-395-6395), agents are conveniently available to all clients whenever they are needed. With one of the largest NVMTIS databases in North America, CarInfo1.com can provide used car buyers and sellers with comprehensive vehicle history reports in a speedy manner. Visit CarInfo1.com to search the VIN of a used car today.