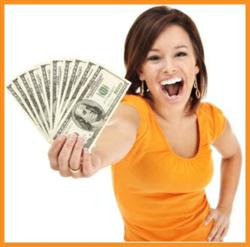 We feel this promotion is a great way to kick off the Summer for our educators.
Longwood, Florida (PRWEB) May 15, 2013
The car insurance agents at Teachers Insurance Specialists in Longwood Florida announce their "Summer Relaxation Kit Giveaway" for teachers. Educators are invited to "Like" the Horace Mann Insurance Facebook page for a chance to win.
Teachers have until May 21, 2013 to enter for a chance to win. Educators can win a brand new NOOK, $100 gift card to Barnes and Noble, gift cards to Fandango, TeachersPayTeachers, Sunglass Hut and Subway. There is no purchase necessary to enter for a chance to win and this promotion is only open to educators.
"We are excited to offer this promotion to our teachers. All year long teachers work hard to educate our youth and guide them to making good choices. We feel this promotion is a great way to kick off the Summer for our educators," says Simone Baldwin, Owner/Operator of Teachers Insurance Specialists.
Teachers Insurance Specialists is an Exclusive Agency for the Horace Mann Insurance Company located in Springfield, Illinois. Horace Mann Insurance was founded in 1945 by two Springfield, Illinois teachers who identified a need for quality affordable auto insurance for teachers. Today Horace Mann is the largest, national multiline insurance company focusing on educator's financial needs.
"As a Horace Mann insurance agency we offer auto insurance as well as home insurance, property insurance and life insurance. We cater to educators however non-educators can also purchase insurance through our Florida insurance agency," adds Baldwin.
The "Summer Relaxation Kit Giveaway" is just one of the many programs offered by Teachers Insurance Specialists. Baldwin states, "Throughout the school year we physically go to the schools to meet with teachers to guide them on how to save money on their car insurance and how to prepare and save for retirement. We also are very engaged with our schools and offer appreciation lunches and seminars to further enhance our relationship with teachers and the schools throughout the greater Orlando area."
Teachers Insurance Specialists is located in Longwood, Florida just minutes for the heart of downtown Orlando. Baldwin states, "Our insurance clients are throughout the Central Florida region. We work with people living in cities outside of Orlando including Longwood FL, Winter Springs FL, Lake Mary FL, Altamonte Springs FL, Oviedo FL, Winter Park FL, Apopka FL, Ocoee FL, Pine Hills FL, Sanford FL and Maitland FL. Our car insurance product is very popular with our customers as many of them have multiple drivers in their home. We can offer very competitive rates for Florida car insurance. We recommend people shop around and get quotes. It's something that should be done annually and most people don't realize just how many discounts on car insurance are available to them. It takes time to shop for auto insurance this is why so many people just don't do it. In addition to Florida car insurance we also offer home and property insurance as well as life insurance," states Baldwin.
Teachers Insurance Specialists have been offering Florida residents car insurance, life insurance, homeowners insurance and property insurance for 4 years in the Orlando area. Their agents are available Monday through Friday from 9am – 5pm. Baldwin states, "I highly recommend consumers call our office to get a competitive quote or fill out our quick quote form on our website. I can't stress enough how important it is for consumers to do this competitive exercise and find out just how much they can save with Teachers Insurance Specialists. There are so many Florida car insurance and Educator discounts available, consumers just need to call Teachers Insurance Specialists and inquire it's really that easy."
For more information on Teachers Insurance Specialists Florida residents are encouraged to call 407-622-6634 or email simone(dot)Baldwin(at)horacemann(dot)com. Consumers can also visit them online at http://www.carinsurancefloridaspecialists.com.