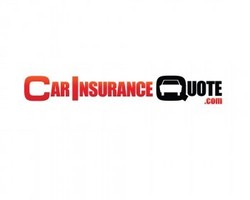 With thousands of consumers searching each day for lower car insurance premiums, we felt the timing was right for our already solid site to be enhanced and expanded
New City, NY (PRWEB) July 14, 2010
Already established as one the leading online insurance resources, Car Insurance Quote is pleased to announce the re-launch of their flagship site, CarInsuranceQuote.com.
The site re-design was created to provide more information and articles to consumers looking to save money on auto insurance. In addition, the look and layout of the site is now greatly enhanced. This is accomplished by using a crisp clean color scheme and easy to read articles that are logically presented on the site. Even the articles are easier to read than on other sites. This is accomplished by using a larger and easy to read font. The site also allows those looking for just information an easy way to click between news, articles, the glossary and other areas.
CarInsuranceQuote.com has built a strong reputation as one of the leading online resources for consumers looking to compare insurance quotes among different carriers. In addition to connecting consumers with helpful insurance professionals, the site offers, insurance news, articles and other helpful content.
"With thousands of consumers searching each day for lower car insurance premiums, we felt the timing was right for our already solid site to be enhanced and expanded", said Adam Haber, Chief Executive Officer for CarInsuranceQuote.com. "The new look and feel of our website will enable people nationwide to search quickly and conveniently for better car insurance rates."
One of the most important things for consumers to know about completing a lead form on the site is that all of the personal information they enter is safely and securely saved. It is only given to relevant local and national insurance agents and carriers that are committed to helping each consumer save money on their car insurance. The data is never sold to other companies which is important to know as many companies do sell consumers information to other companies.
Another important component of the new site is that all sections of content will be updated regularly. The value here is that consumers will be able to visit CarInsuranceQuote.com as a destination site for all important car insurance information. This includes data on new insurance requirements by state, national coverage changes or modified and newly enforced car insurance laws
About the company - Since 2009, CarInsuranceQuote.com has established itself as a trusted insurance information website for consumers throughout the United States. The site has one goal- to safely and securely allow consumers to receive car insurance quotes from top insurance carriers.
###