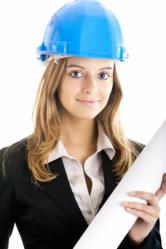 The power of project management lies in the simplicity of the process. The true language of the PMBOK is common sense. ~Carla Fair-Wright
Houston, TX (PRWEB) November 08, 2012
How do you know if your organization will deliver on time unless you have strong project management capabilities?
Leading projects is one of the most challenging—and rewarding—roles engineering managers will take on. Beyond the technical challenges to confront, there is the added difficulty of managing diverse teams with limited resources. Fair-Wright and Almaguer's session on project management strategies will describe the challenges faced in engineering projects and also suggests the best ways to overcome them to ensure success. Best practices and lessons learned will be shared on developing cross-functional project management maturity in large organizations.
Carla Fair-Wright, PMP, MCTS, ASQ CSQE is the President and CEO of Optimal Consulting. She is a Project Management Professional (PMP), ASQ Certified Software Quality Engineer (CSQE) and Microsoft Certified Technology Specialist (MCTS) with a BS in Computer Science, and Associate Degrees in Electronic Technology and Technical Management. She has also carried out graduate work in Software Engineering at the University of Houston. Carla is a chapter author in two books, Encyclopedia of Energy Engineering & Technology and Case Studies and Applications of Web Based Energy Information and Control Systems. Recently, Carla has appeared on Fox 26 News as a guest expert. She was featured in the National Society of Black Engineers (NSBE) magazine and was a contributing writer to Microsoft endorsed CODE Magazine. Carla has been an active member of the Society of Women Engineers (SWE) since 2005. She is the 2009 President of SWE's Houston Area Section.
Jill Bullard Almaguer, PE, MBA, PMP holds a BS in bioengineering from Texas A&M University, where she serves on the BioMedical Engineering Dept. industry advisory board. She started her career as an engineer with the Medical Products Group at HP, then earned her MBA from Houston Baptist University. Jill served as President of the Society for the Advancement of Medical Instrumentation in Houston and coauthored a study guide for the Certified Biomedical Engineering Technician exam published by the Association for the Advancement of Medical Instrumentation. Jill is a graduate of Leadership Texas 2002, and Leadership America 2003.
While in Houston, Jill has served in a number of leadership positions for the Society of Women Engineers' Houston Area Section including co-chair for the 1998 SWE National Convention and Student Conference in Houston, and SWE Region C Leadership Coach. She is currently serving as Section President. Since 2004, she has been an adjunct faculty member at DeVry University in Houston. Professor Almaguer has taught a number of undergraduate courses including Business and Technology Management, Customer Relations Management and Project Management.
# # #
Optimal Consulting is a Project Management consultancy, specializing in the management of Information Technology (IT) projects. The Company services extend from managing mission-critical projects, corporate training, software development and technology consulting services to creating a Project Management Office. All consulting services are available at no charge to 501(c)3 organizations. For profit organizations are charged an hourly rate based on the type of services required.