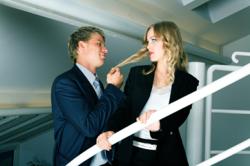 We have a no tolerance policy on harassment. Our people understand very clearly what is acceptable behavior.
Miami, FL (PRWEB) May 08, 2013
Carlton's Training has recognized that a new and vital part of a manager's training regime is the difficult task of providing proper harassment training programs for companies. A new harassment program like Sexual Harassment: Let's Get Honest is highly productive for managers. Harassment in the workplace has become the number one problem for managers in their approach to making their teams more cohesive and productive.
Harassment training videos are viewed by countless organizations at the site Carlton's Training. What they are to provide is supposed to cover everything from the bullying that occurs in the workplace, to the snide remarks about a fellow employee's weight. The tragic news is that these numbers have steadily grown over the last five years.
Jokes about pregnancy, and ethnicity fall under the spectrum of harassment. In the training program In This Together at Carlton's Training, the focus is to find the common ground that people from all different background share. In this program it's not just about tolerating or respecting one another, but about celebrating one another.
Carlton's Training has a program that focuses on turning uncomfortable situations into positive learning experiences. This may be a hard concept to understand at first, but some aspects of harassment may include ignorance to a specific religion or ritual that may sound strange to some but is vital to another culture. Poking fun at another fellow employee's religious beliefs is just one form of harassment that has taken root.
The stereotypes that come with certain cultures have become a hot button in the workplace that must be handled with great sensitivity. There are cases of harassment simply based on the race or culture of an individual and even job opportunities thought to be more suited to certain cultures. This is a form of harassment that cannot be tolerated in the workplace.
Harassment based on sexual orientation, marriage status or even political affiliations have become the latest forms of harassment in the workplace that have caused great concern for organizations. "We have a no tolerance policy on harassment. Our people understand very clearly what is acceptable behavior," says Lois Brandon of UPS.
Carlton's Training continues to assist its clients in handling tough subjects like harassment training but also sexual harassment training, workplace violence, diversity training and customer service training. They have found great examples of programs featuring stars like John Cleese, Lou Holtz, Ken Blanchard, Tom Peters, Dewitt Jones and Ben Zander to be highly beneficial to their clients. To view any of their training videos, or to learn more about the organization click here at Carlton's Training.