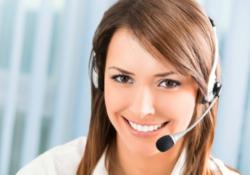 Our people make sure to make a verbal handshake with every caller, and that makes the real difference.
Los Angeles, CA (PRWEB) May 23, 2013
Telephone customer service training seems to be a lost art according to Jim Case Carlton's Training. The telephone is used far less frequently these days, so it's hard to remember that it is the number one way a customer contacts an establishment, when they are displeased. That coupled with the normal need for telephone customer service leaves Jim Case Carlton's Training with a new telephone customer service program that includes the training video Glad I Could Help.
Glad I Could Help sets an amazing standard for customer service. This training video from Jack Cash Carlton's Training keeps the focus on what is going to help solve the customer's problem. This is essential as what really matters to customer is how they are treated. Everyone can tell a story of how they could never get through to an organization or when they did the person seemed snotty on the phone. This kills repeat business and companies know it.
The way callers are treated is mind-boggling. According to SoundsResults, executives spend 60 hours a year on hold. On average 7 out of 10 callers are put on hold. And even though it's believed all purchases are made online, 41% of all purchases were made on the phone last year. This places a firm emphasis on companies to begin better telephone customer service standards since the need is there and the quality is not.
Companies like Jim Case Carlton's Training make it a focal point to manage callers and call centers in a way to create greater revenue streams for companies and improve quality service. Because most customers contact by phone when there is a problem, client retention necessitates and telephone customer service-training plan. "Our people make sure to make a verbal handshake with every caller, and that makes the real difference," says Leslie Cole of Verizon.
The two most popular word of mouth topics are still movies and customer service experiences. And word of mouth is still the most potent way of attaining new customers. According to BusinessWeek.com, TV spots, Newspaper Ads and digital marketing does build brand awareness, word of mouth is still most effective in gaining customers.
Jim Case Carlton's Training prides itself on assisting its clientele with outstanding telephone customer service training. They also handle other subjects such as diversity training, harassment training and conflict resolution training. To view free online previews of these programs are learn more about this company, click here for their site at Jim Case Carlton's Training.