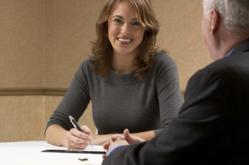 Telling anyone what they are doing wrong at work is the hardest thing to do.
Chicago, IL (PRWEB) May 19, 2013
Jim Case of Carlton's Training announced last Friday a new performance appraisal process for managers. For most managers giving a performance appraisal is the thing they least like to do. Giving employees feedback about the performance of their livelihood can cause stress for most. Now Jim Case and Carlton's Training Solutions offer a method to overcome it.
No one likes criticism. Whether it is from parents, friends, coaches, or employers it is the thing most people will hide from and move mountains to avoid. But because of this fact, giving that feedback isn't pleasant either. Performance appraisals are just as difficult or more difficult for managers. "Telling anyone what they are doing wrong at work is the hardest thing to do," states Nancy Weller of Vonage.
Jim Case and Carlton's Training Solutiuons have identified that most feedback has the reverse effect. Employees dwell on their mistakes and it becomes their focus. And whatever a person focuses on becomes their priority and their fixation, which they begin to repeat. Jim Case and Carlton's Training have become advocates of a positive performance feedback method featuring a program titled Performance Matters: The Importance of Praise.
In this training video, managers are given a step-by-step process to identify the strengths of an employee and detail them. They search for the ramifications of these traits and how they can be used for even greater effectiveness. It's not a pump up system for the negative feedback that is coming. It is strategically implemented beforehand to showcase these traits for a very particular purpose.
When an employee is given the positive reinforcement they are now involved in a question answer to pair their strengths with whatever challenges they see in their position.
Carlton's Training's Jim Case believes this allows the employee to see how they themselves can overcome their challenges. And because most are more than happy to admit to praise it functions as a link to problem solve the possible obstacles they face in their job.
Everyone learns better when given positive feedback over criticism. Rather than find ways to avoid criticism, which leads to more focus on their negative attributes, employees find ways to succeed and be given praise. The Importance of Praise is such an embraced program for the same reason performance appraisals are dreaded. People move towards the positive and run from the negative.
Jim Case of Carlton's Training has chosen to take a positive outlook on performance appraisals to make the experience more an empowering goal setting opportunity. Employees leave these meetings with the power of positive feedback to tackle the challenges in their jobs. Rather than dread these meetings, managers now can look forward to the changes that will occur after the meeting has adjourned. To know more about the performance appraisal process click here at Jim Case Carlton's Training.