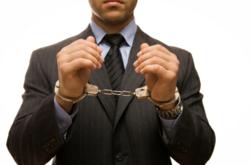 We've found that theft rates drop when employee education alerts them that benefits rise when this happens.
(PRWEB) May 24, 2013
Jim Case Carlton's Training has announced new ethics training for the corporations they represent. Workplace crime is up and companies are trying to understand how they can get the office crime rate down in tough economic times. Jim Case Carlton's Training has introduced a new ethics training initiative for 2013.
Paperclips, staplers, petty cash, a laptop? Okay, but how much could it possibly add up to? No one is going to miss most of them items, so who cares? How much can employees really steal from a company anyway? According to The Association of Certified Fraud Examiners 50 million. Yes, 50 million dollars worth is stolen each year from companies in the U.S. alone.
Who are the biggest thieves? Well, apparently men are. Almost 60% are men that steal while the remaining 40% are women. And 37% of the time the theft is carried out by a manager or supervisor. So what's the solution? Search bags of thousands of people per office building each day? Increase security? Maybe. But what research is also showing is the best way to cut down on crime is ethics training.
The reason Jack Cash Carlton's Training ethics training works is employees are educated who the real loser is in the end. Organizations that aren't profitable have to lay off employees. When employees are laid off the others have to pick up the slack to help rebuild the company. So either an employee is now working more hours for less pay thus killing the profits they received from theft, or they're lucky and avoided the work by losing their job completely.
But how does a company get employees to see the big picture. "We've found that theft rates drop when employee education alerts them that benefits rise when this happens," says Nicki Miller of Big 5 Sporting Goods. Is that all there is to it? The fines for theft are also explained clearly. The damage isn't just to the company or the employee's benefits but to the employee's record. Office theft can carry stiff penalties all around.
There is also pressure from fellow employees now to do the right thing simply because of heavy workloads. They simply cannot afford to have a co-worker fired or else it increases their workload immeasurably. So with employee education comes more peer pressure to do the right thing. There is more accountability to co-workers and since they state they will blow the whistle instead of looking the other way, prevention is now stopping a lot of workplace theft.
Jim Case Carlton's Training projects that ethics training will be effective in curbing workplace theft in 2013. Organizations that are interested in lowering their office crime rate or want to learn more about this organization, click here at their site Jim Case Carlton's Training.