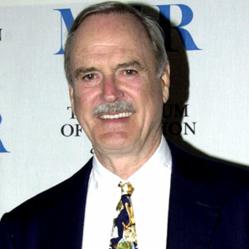 When we use laughter for management training, it breaks through so easily.
Miami, FL (PRWEB) May 10, 2013
Carlton's Training announced plans to release a new line of John Cleese training videos including the updated and world-renowned Meetings Bloody Meetings program. The original program is as popular as ever with training professionals and John Cleese is featured in the new version as well. The training video focuses on the need to hold more effective meetings.
The Unorganized Manager is a John Cleese training video that comes in three parts. In part one of this series titled damnation, our manager finds himself with St. Peter played by John Cleese. The manager has apparently died of a heart attack and must learn more effective delegation skills. He is over working but not working smart. He returns to earth to take what he has learned and try to perform at a higher level by increasing his delegation skills.
The reason why training managers have found the John Cleese training videos at Carlton's Training so effective is the wrong way, right way scenarios. People are able to laugh hysterically at the hyperbole that is punctuated in each program introducing the way things should not be done. Then they can see this exaggeration from afar but know they might make some of the same infractions. Then the program goes ahead with proper protocol.
Also the fact that John Cleese is widely popular hasn't hurt business. Americans love the witty Brit and through his humor he gets employees to let their guard down so they may be entertained and through that be educated. The success of the John Cleese training videos remains unparalleled as American audiences rave at the change in their organizations and subsequent productivity. "When we use laughter for management training, it breaks through so easily," says Judy Grace of the VA Medical Centers.
No one likes to hear they are doing a bad job. But Carlton's Training has a John Cleese training video titled The Dreaded Appraisal that provides feedback in an amazing and hilarious way. Once again the wrong way method is introduced where the manager makes the interview very personal and gets angry and tells the person how horrible they are. They also have timid demonstrations where no tough calls are made in regards to performance so the employee thinks they're doing just fine.
Carlton's Training is very proud to present the John Cleese training videos. They are incredibly hilarious and insightful. They are ranked as the number one most popular and used training videos, period. Carlton's Training also provides training videos form other popular personalities and business gurus such as Lou Holtz, bob Farrell, Ben Zander, Dewitt Jones, Ken Blanchard, Tom Peters, Morris Massey, Joel Barker and Catherine Crier. To view any of these programs, click on Carlton's Training for fast, free, no login previews.