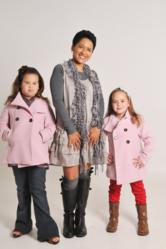 The Naked MarketPlace is a really neat way for me to introduce my wines to the UK market, and raise the funds I need to fund my own project.
(PRWEB UK) 14 July 2011
Online UK wine retailer Naked Wines has re-launched their Naked MarketPlace platform following feedback from their Archangels, a panel of their most active customers.
The principle and economics remain exactly the same:
Winemakers who need a helping hand can pitch their wines directly to Naked Wines' 175,000 customers for a flat 10% fee.
But there's ONE key difference:
Rather than multiple deals and negotiable prices, Naked Wines will invite one winemaker a week to pitch a parcel of their wines, at a fixed price.
Rowan Gormely, Naked Wines' Founder and CEO:
"The beauty of the internet is that you can prototype rather than speculate, which is exactly what we've done with MarketPlace. We launched it in beta, analysed the facts and figures, and now we've evolved the idea to meet the demand. We've sold over £250K worth of wine since launching the platform just over two months ago, which is a really positive start, but customers were keen for us to scout out the best deals and do the negotiating on their behalf."
Carmen Stevens, the first winemaker to be promoted on the new platform explains:
"The MarketPlace is a really neat way for me to introduce my wines to the UK market, and raise the funds I need to fund my own project. Fixing the price and volume means everyone gets what they bargained for, and by selling directly to customers, the cost savings are considerable. I need to sell 1000 cases to be my own boss and I'm still pinching myself that this might happen…!"
To find out more about the Naked MarketPlace, and to support Carmen's campaign, visit http://www.nakedwines.com/supportcarmen or call 01603 281 800.
Winemakers looking to gain direct access to the UK market should email suppliers(at)nakedwines(dot)com to apply for one of the weekly pitches.
NOTES:
1) Exactly how Naked MarketPlace works
MarketPlace is a place for Naked Wines to show their customers the PICK of the parcels offered to them, at the best price they can negotiate.
The deals are set up so that everyone wins:

The customer gets a better deal than they can any other way
The winemakers get a big order
And Naked Wines takes 10% for making sure everyone gets what they bargained for
How to bid for a case:

Find a wine you like
Click on the green button and place your bid
And if the winemaker sells the minimum number of cases, the deal is on
Delivery is included in the price and the wine is shipped once it lands in the UK
2) About Naked Wines:
Naked Wines invests in independent winemakers from around the world, in return for exclusive wines at preferential prices.
Since launching in December 2008, they've recruited over 175,000 customers, 60,000 of which invest £1million a month between them towards future orders. And on average, they sell over 10,000 bottles of wines a day.
The website is a hybrid of wine merchant and social network, where customers can chat directly to the winemakers.
###