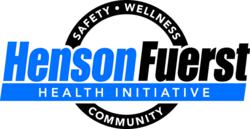 If we are able to prevent just one serious bicycle accident through this contest, then it was time well spent.
Raleigh, NC (PRWEB) May 22, 2012
The members of HensonFuerst Attorneys recently challenged area students to create videos during its fourth annual bicycle safety public service announcement (PSA) contest. After receiving many exceptional entries, the law firm is pleased to announce the first place winners: Makaila Roberts, 7th grade student at West Edgecombe Middle School in Rocky Mount (middle school category); and Alex Hendrix, a 10th grade homeschool student in Wake Forest (high school category).
"I hope people realize you are never too young or too old to follow safety rules and wear a helmet," Makaila said. "Many teens focus on appearance and what others think about them, and this video will help people recognize that safety is more important than what you look like."
Alex agrees with Makaila and wants his PSA to teach viewers a lesson. "I want people to realize that helmet safety is extremely important. I know wearing one may make you look funny or feel uncomfortable, but it's a lot better than being on a hospital bed wishing you had protected your head."
PSAs were judged on students' abilities to analyze the topic and produce a quality video. As the first place winners, Alex and Makaila had the choice between an Apple MacBook with movie-making software or a $1,500 gift card—both chose the gift cards. Alex plans on using his prize to upgrade his current video equipment.
"If we are able to prevent just one serious bicycle accident through this contest, then it was time well spent," said Thomas Henson Jr., attorney at HensonFuerst.
The winning students' schools also will receive monetary donations.
"I am definitely going to do something related to filmmaking in the years to come," Makaila said. "It doesn't matter if it's directing, acting, writing, or editing, because they're things that I love to do. Only the people who made impactful movies are remembered. I want to be somebody like that. Somebody people won't forget. I want to impact the world, and I am now one step closer to fulfilling my dream."
"I would like to thank HensonFuerst for giving students like me the opportunity to use our talents for a great cause and to help us grow in our dreams as aspiring filmmakers," Alex said. "I would also like to encourage all of the other contestants who entered to continue to produce such excellent videos!"
The law firm also would like to congratulate the following students:

Jonathan Brechbiel of Raleigh, 2nd Place (middle school)
Mark Adkins of Wake Forest, 2nd Place (high school)
Karen Adkins & Lauren Brown of Wake Forest, 3rd Place (middle school)
Jacob Bell & Jedidiah Aurillo of Louisburg, 3rd Place (high school)
About the HensonFuerst Annual Bicycle Safety Contest
Four years ago, the firm represented the husband of a local cyclist who was killed by a motorist while riding her bike. Members of the firm pledged all of the attorney fees from the case to fund bike safety awareness programs, such as the PSA contest and a series of cycling safety videos.
About HensonFuerst
HensonFuerst, P.A., is a North Carolina-based personal injury law firm with offices in Raleigh, Rocky Mount, Creedmoor, and Boone, concentrating in traumatic brain injury, nursing home abuse, medical malpractice, and mass tort cases. For nearly 40 years, the attorneys at HensonFuerst have represented those injured by the negligence of others. With successful multimillion-dollar verdicts and settlements throughout the state of North Carolina, the team of 13 lawyers and 40 staff members at HensonFuerst offer considerable experience and resources for their clients.