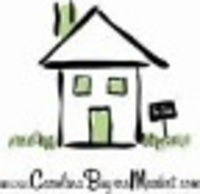 Carolina Buyers Market allows homebuyers to acquire excellent value-added investment opportunities and identifies the hidden jewels not available to average homebuyers
CHARLOTTE, N.C. (PRWEB) February 6, 2008
Carolina Buyers Market offers firsthand knowledge of properties, neighborhoods and the housing market in the Carolinas. The staff of Carolina Buyers Market track aging properties on the Multiple Listing Service (MLS) before they go into pre-foreclosure. This valuable information allows listing agents to provide the best deal for consumers in searching for a great value. The Carolina Buyers Market website also supplies listing information on off-market properties not available through conventional sources.
"Carolina Buyers Market allows homebuyers to acquire excellent value-added investment opportunities and identifies the hidden jewels not available to average homebuyers," says President of Carolina Buyers Market, Tony Garshnick. "The launch of Carolina Buyers Market is a major step for homebuyers looking for their perfect home for the best value."
Through the Carolina Buyers Market website consumers can access mortgage planning tools, custom property searches, interactive blogging, loan opportunities and more.
Carolina Buyers Market is a division of PorchLight Financial which has been doing business in the Carolinas since July of 2005. PorchLight and Carolina Buyers Market are members of the Charlotte Better Business Bureau. For more information about PorchLight Financial visit, http://www.porchlighttony.com. For more information about Carolina Buyers Market visit, http://www.CarolinaBuyersMarket.com.