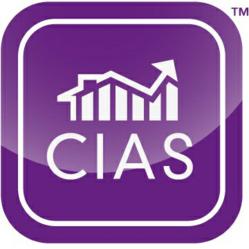 Currently more than one in four real estate transactions nationwide are an investment deal
Austin, TX (PRWEB) July 02, 2012
The Charfen Institute announced today that it will host a number of CIAS events in the Carolinas throughout the summer and fall of 2012. "Today's residential real estate market is unlike any I've ever seen, with historically low interest rates and incredibly affordable prices," said Alex Charfen, CEO of the Charfen Institute. To help satisfy the investment opportunities in the Carolinas, the Charfen Institute is bringing their industry leading investor agent designation course to the Carolinas starting this July:

Charleston, SC – July 9 & 10
Charleston Trident Association of Realtors

Wilmington, NC – July 26 & 27
Wilmington Regional Association of Realtors

Anderson, SC – October 3 & 4
Western Upstate Association of Realtors

Charlotte, NC – October 24 & 25
Charlotte Regional Realtors

Myrtle Beach, SC – October 29 & 30
Coastal Carolina Association of Realtors
By earning their Certified Investor Agent Specialist® (CIAS) Designation, local real estate professionals acquire a specific understanding of the needs of today's real estate investor. Through comprehensive training and experience, CIAS-designated agents are able to provide property analysis for a variety of investors, from First-Time Investors to Investors looking to build on their existing portfolios.
"Carolina agents earning the CIAS designation are in the best position to serve the Five Investor Types: First-Time Investor, Move-Up Investor, Portfolio Investor, Performance Investor, and Rehab and Resell Investor."
Many investors in the Carolinas and across the nation are already taking advantage of what some have been calling the "investor wave." "Currently more than one in four real estate transactions nationwide are an investment deal. The opportunity today to build wealth through real estate is unparalleled," said Charfen. "We are passionate about teaching agents how they can become an indispensable resource for investors nationwide."
To find out more about CIAS events in your area, go to: http://www.cias.com/schedule
About the Charfen Institute
The Charfen Institute educates and trains real estate professionals and small business owners to find opportunities in chaos - either by providing solutions to the foreclosure crisis or empowering entrepreneurs with strategies to embrace their companies' full potential. The company produces more than 300 educational events each year through various divisions, including: the Certified Distressed Property Expert® (CDPE) Designation (cdpe.com), the Certified Investor Agent Specialist® (CIAS) Designation (cias.com), LEAD Experience™, and its annual Breakthrough Conference (charfenbreakthrough.com). The CDPE Designation is the fastest growing independent designation in real estate industry history, with more than 38,000 agents trained since 2008. In 2011, the Charfen Institute ranked No. 21 on the Inc. 500 List of America's Fastest-Growing Private Companies.