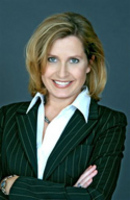 The honest truth is the world of business is changing right before our eyes
(PRWEB) October 3, 2009
Some of the most dynamic women leaders of our time will be featured during Unleash Your Brilliance Summit, a power-packed, one-of-a-kind teleconference exclusively for women entrepreneurs. This teleconference event will highlight the incredible journeys of six amazing and brilliant women who share their experiences from hardship to success, and the important lessons learned along the way. Unleash Your Brilliance Summit is scheduled for October 6-8th, 2009. More information and registration is available at http://www.UnleashYourBrillianceSummit.com.
Attendees will learn from a panel of amazing women who have broken free from limiting beliefs and self-doubt to fulfill their life's purpose and excel in the business world.
"The honest truth is the world of business is changing right before our eyes," says summit founder and host Carolyn Ellis. "Make no mistake: If you are not building your business around who you are authentically as a person, you will not have what it takes to make it in the new world of business. If you don't have what it takes to dig in and get this fixed, you risk losing your business."
The dynamic line-up includes: best-selling author and transformational expert, Dr. Barbara De Angelis; million-dollar marketing coach for women entrepreneurs and award-winning small business expert, Kendall SummerHawk; star of the NBC hit series "The Office" actress Melora Hardin; small business expert and master coach Fabienne Fredrickson; entrepreneur guru Melanie Benson Strick; change agent Maria Gamb and award-winning author Carolyn Ellis.
"If you're one of those people who is constantly signing up for the next greatest marketing tool or seminar and trying to build a successful business, I have news for you," says Ellis. "Without a solid grounding internally, emotionally and spiritually, you can layer on all the marketing tools and strategies you want and you'll still struggle to succeed. This is definitely not your typical telesummit," says Ellis. "You will hear the raw, unvarnished truth about women who are succeeding in the new world of business and how they live their brilliance professionally and personally, each and every day.
"The value of this conference to yourself and your business is huge," she says. "I know just how vital this information is to the growth and survival of so many women entrepreneurs at this time, no one can afford to miss this opportunity."
The telesummit was created to address frustration and worry about the current economic climate and is for new and established business owners alike. The summit is free with limited spaces available. More information is available at http://www.UnleashYourBrillianceSummit.com.
Success Strategist, coach and award-winning author, Carolyn B. Ellis, is the Founder of BrillianceMastery.com and ThrivePrinciples.com. Her Brilliance Mastery program supports women entrepreneurs to own their brilliance so the mission of their business can be communicated clearly, powerfully and profitably. She publishes "Bits of Brilliance", a weekly e-newsletter that offers inspiration, wisdom and support for the woman entrepreneur or business owner who is committed to living her brilliance. For more information and to get a copy of her special report "The 7 Secrets to Unlocking Your Brilliance as a Woman Entrepreneur", visit http://www.BrillianceMastery.com
# # #