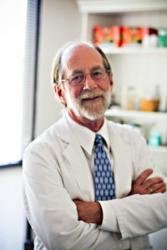 "I have received chiropractic care for more than 30 years, and Dr. DeVoss' manual manipulation is superior
Sunnyvale, CA (PRWEB) December 23, 2011
Ask anyone who has experienced back pain, and they will likely describe the worst pain of their lives. This is why it is always important to be proactive about back health. DeVoss Chiropractic Office, located at 489 E. Evelyn Ave. in Sunnyvale, is offering a 50 percent discount on consultation and examination for chiropractic care from January to February, 2012.
New patients can receive chiropractor care from Dr. B. Scott DeVoss for $65, regular price is $130. Clients will need to fill out an Application for Treatment Form
before the procedure begins.
"I have received chiropractic care for more than 30 years, and Dr. DeVoss' manual manipulation is superior," said a satisfied customer of DeVoss Chiropractic Office.
Through various chiropractic techniques, Dr. DeVoss can treat a myriad of ailments, including carpal tunnel syndrome and chronic back pain. He utilizes muscle testing to determine muscle areas in need of manipulation followed by spinal corrections.
"He has multiple ways to get a segment to move and works until he frees it. He is a pro at getting you to relax so the adjustment goes easily," the customer said. "He also utilizes muscle testing to determine the nutrition support the body needs in order to correct deficiencies or imbalances, so healing is facilitated from the inside out. He had me pain free after my second treatment."
It is the goal of the DeVoss Chiropractic Office to help every patient achieve a fulfilling and happy lifestyle.
For more information on the DeVoss Chiropractic Office and any of its services or specials, call 650-209-8486, view DeVoss on the web at http://www.devoss.com or visit the office at 489 E. Evelyn Ave., Sunnyvale, CA 94086.
About DeVoss Chiropractic Office
DeVoss Chiropractic Office and Health Center is dedicated to helping clients in the Sunnyvale, Santa Clara and Mountain View areas achieve their wellness objectives. Combining skill and expertise that spans the entire chiropractic spectrum, Dr. B. Scott DeVoss teaches and practices the true principles of chiropractic wellness to ensure better health and a better way of life. Services include chiropractic care, nutritional counseling, corrective exercises, spinal and postural screenings, lifestyle advice and physiotherapy.
###