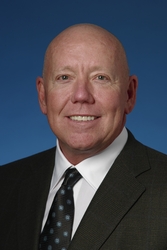 To also be recognized by your colleagues, is an honor
Houston, Texas (PRWEB) March 5, 2008
Dr. David Hildreth sits among leading peer-nominated physicians on Texas Monthly magazine's 2007-2008 list of Texas Super Doctors, just months after launching an innovative, patient-friendly website and third new office in the greater Houston area.
The cofounder of the first Tennis Elbow Institute in Houston launching an innovative newly FDA-approved shockwave therapy for chronic tennis elbow, Dr. Hildreth has today become a leading hand, wrist and elbow specialist at The Methodist Hospital System at the Texas Medical Center and associate professor for the Weill Medical College of Cornell University.
His research and less invasive treatment options for some of today's common hand, wrist and elbow injuries and conditions captured the attention of patients and peers alike. And while Dr. Hildreth opens another office, becoming more accessible to patients, a comprehensive new website also gives patients direct access to him and his staff.
Physicians selected among the Texas Monthly magazine's "Texas Super Doctors" are nominated by their peers and undergo a detailed review process assessing their experience, accomplishments and contributions to the medical community.
"Utilizing both tried and true traditional treatments and innovative techniques, we are able today to help patients live stronger, more active lives. That's reward enough," said Dr. Hildreth.
"To also be recognized by your colleagues, is an honor," he added.
Dr. Hildreth and his staff have honed less invasive treatment options and tailored rehabilitation programs for patients suffering from some of the most common hand and upper extremity conditions in today's society, including carpal tunnel syndrome, tennis elbow, ligament tears, and osteoarthritis and other degenerative joint conditions.
His research, which has been presented at both national and international medical conferences, and his work with medical technology companies has resulted in next generation joint reconstruction and replacement options that reduce recovery time and conform better to the body's natural movements - improving long-term results.
Recently featured in Newsweek magazine, Dr. Hildreth's Texas Monthly Super Doctors recognition follows an H Texas magazine Top Docs recognition and underscores his commitment to improving orthopedic care and the quality of life for his patients. Log onto http://www.davidhildrethmd.com to learn more, or call (713) 441-3555 to speak to a member of his staff and make an appointment.
###