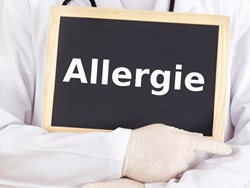 Effectively cleaned carpets have the capacity to trap allergen and microbial particles.
Dalton, GA (PRWEB) January 12, 2014
Properly cleaned carpets can trap household and foreign allergens and improve the overall air quality of a home or business, according to series of studies conducted by Airmid Healthgroup Limited.
The research, revealed by Shaw Industries, contradicts "the long-held belief that carpet must adversely impact indoor air quality as it pertains to allergy and asthma sufferers," said Dr. Bruce Mitchell, Chairman and CEO of Airmid Healthgroup Limited.
Airmid Healthgroup Limited is a leading biomedical research organization specializing in aerobiology. Its research will be presented at the upcoming annual meetings of the American Academy of Asthma, Allergy and Immunology and American College of Allergy, Asthma and Immunology.
The groundbreaking studies not only examined airborne particles, but also the depth in which allergens penetrate carpet fibers, the specific levels of allergens found in the air, and the overall impact of maintenance procedures used to remove or clean the allergens from the carpet.
Incredibly, prior to cleaning the carpets, the airborne allergens detected with carpet were significantly less than studies conducted with hardwood flooring. This was still the case even after the carpet was shaken up and disturbed.
After the initial findings in the airborne allergen studies, the carpets were then cleaned, resulting in even lower allergen levels in both the carpet and air. Standard industry solutions were used to clean the carpet, including but not limited to vacuuming, cleaning agents, and hot water extraction mechanisms.
"Effectively cleaned carpets have the capacity to trap allergen and microbial particles, making these particles less available to become airborne and thus maintain indoor air quality," said Mitchell of Airmid Healthgroup Limited. "This makes regularly cleaned carpet a choice for families impacted by asthma and allergies."
Added Paul Murray, VP of Sustainability and Environmental Affairs of Shaw Industries: "These findings add to the existing body of research that indicates that well-maintained and effectively cleaned carpets can be a viable choice for asthma and allergy sufferers."