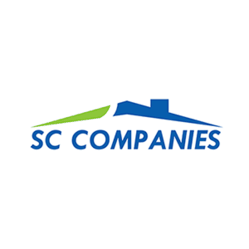 We are one of the most experienced cleaning firms in the area, with hundreds of hours spent training our employees and thousands of hours spent on projects
Prince William County, VA (PRWEB) May 08, 2013
SC Companies, a 30-year-old professional cleaning services firm located in Northern Virginia, has moved its headquarters to a larger office space that offers a more centralized location for its operations. The move comes after the company encountered a period of tremendous growth throughout 2012.
Founded in 1983, SC Companies has evolved into a trusted, multi-disciplined professional cleaning services firm operating from Prince William County, Virginia. The company specializes in carpet cleaning, fire and water damage restoration, mold remediation, and general commercial and residential cleaning services.
"We are one of the most experienced cleaning firms in the area, with hundreds of hours spent training our employees and thousands of hours spent on projects," said Jennifer Osborn, CEO for SC Companies. "We attribute our continued success to a quality assurance system that results in bringing us a lot of word-of-mouth business."
The company recently acquired new office space in central Prince William County to better accommodate their staff and provide them with a base of operation that is easily accessible to both ends of the county, and Northern Virginia. "We are quite excited about our recent headquarters move, and we're already realizing an enhancement in our ability to better service homeowners and businesses in Northern Virginia and Washington, DC, as a result," said Osborn.
SC Companies was founded in 1983 and is a leading provider of professional commercial and residential cleaning, carpet cleaning, mold remediation, fire and water damage restoration, and construction / model home cleaning services. For more information, email quality(at)sccompaniesinc(dot)com, or call 703-373-7173. Visit them online at http://sccompaniesinc.com.