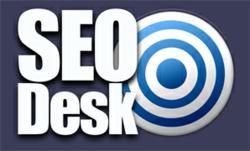 (PRWEB UK) 1 May 2013
Spring time is the perfect time to give a home the once over from top to the bottom and leave it feeling fresh and new. There are a lot of different jobs involved with spring cleaning and inevitably, there will be some tasks that people like more than others. This is not an excuse to miss certain jobs out but if carpet cleaning is the job that puts people off, help is at hand.
All Surrey Cleaning are proud to announce that they are rolling out a new carpet cleaning service for Spring. The vastly experienced cleaning team have been undergoing lessons in the new equipment that has been bought and the new products that are lined up for use. The company are rolling out the new carpet cleaning Epsom and new carpet cleaning Sutton services right now and are looking forward to helping people get their carpet looking brand new.
The pace of change and technological improvements has altered dramatically over the years and the All Surrey Cleaning staff have seen the changes come and go. Long gone are the days when cleaners would be on their hands and knees for hours attempting to bring worn and tired-looking carpets back to life. With top of the range carpet cleaning equipment and the latest environmentally friendly cleaning products at their disposal, All Surrey Cleaning are proud to say that they are experiencing better carpet cleaning results than ever before.
Carpet cleaning can be a job that more people hate than love which means it makes sense to leave it in the hands of the professionals. With Epsom and Sutton carpet cleaning services in place, All Surrey Cleaning look forward to helping homes and office look great for the summer.
About All Surrey Cleaning:
All Surrey Cleaning provide an extensive range of cleaning services, to homes and offices in the wider Surrey area. The company are happy to help customers in Kingston, Epsom, Woking, Weybridge, Sutton, Guildford and many more places in the local region.