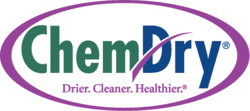 Seattle, WA (PRWEB) November 23, 2011
With the holidays quickly approaching and muddy feet come stomping into the home, Dander & Daughter Chem-Dry has some great carpet saving tips this season.
With guests arriving, and parties being held, the home's carpet will be noticed and used by friends and family. A clean carpet is an easy way to maintain a great impression and reduce seasonal allergies. A quick carpet, rug, and upholstery cleaning and preventative measures will ensure a great looking carpet.
Simple Solutions
A good vacuum is important to get out the ground-in dirt, hair, and dust. Many allergens are held in carpets and can easily be reduced or eliminated with regular vacuuming. At the entrance of the home, a quality doormat will greatly reduce the amount of dirt and mud coming into the home. Winter in the Northwest is notorious for lots of rain, snow, and mud. Keep the tracks off of carpets with a good doormat before entering the home and inside the foyer area.
Pro Stains Need Pro Cleaners
This time of year, more involved stains find their way to a home carpet aside from the expected mud, dirt, and slush. When hosting a dinner party, hors d'oeuvres seem to inevitably find their way to the recently cleaned carpet or prized area rug. Desserts spell disaster for flooring with chocolate and red wine spilling in the most inconvenient places. A quick Google search will bring up a myriad of home remedies for these carpet catastrophes, but many of these can just further exasperate the problem. Professional carpet and upholstery cleaners have tools and solutions to draw out stains that would normally be beyond hope. If you find a bad stain on your carpet, leave it alone and call a professional.
About Dander & Daughters Chem-Dry
Dander and Daughters, Seattle carpet cleaning service is dedicated to providing Chem-Dry's safe and non-toxic cleaning solution. The Natural® has received the Carpet and Rug Institutes Seal of Approval. We service all your carpet cleaning, rug cleaning, upholstery, and tile needs.
###