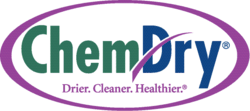 Seattle, WA (PRWEB) October 28, 2011
Dander & Daughters Chem Dry is a premier carpet cleaning company that has seen some serious neglect when it comes to proper carpet maintenance. Solutions exist that can prevent the destruction of a home's carpet over time and in the long run save homeowners money just by doing a few simple things over the life of the carpet. Here are a few tips that will keep that carpet alive for a little while longer.
1. Vacuum often, much of the wear that carpets experience is caused by lingering dirt. Remaining soils are oily and attract more dirt that causes buildup, vacuuming frequently will reduce this.
2. Address carpet stains immediately, even when all precautions are taken stains are to be expected. It is important to deal with these immediately, the sooner the better before the stain has time to really set.
3. Don't ever dig or rub spots, absorb all excess liquid first and then add cleaner if necessary use as little possible and work from the outside of the stain toward the center to prevent spreading.
Follow these tips and it will help extend the life of any carpet, and avoid big brown spots and stains from liquids. Regardless of the amount of care taken to prevent wear on the carpet will eventually need to be removed and new carpet will need be installed. Having a local professional carpet cleaner come in once a year or so is a good idea and will also help extend the life of the carpet.
About
Dander and Daughters Chem-Dry of Seattle has been an independently owned and operated carpet cleaner of Chem-Drye for nearly 20 years. They serve the Seattle Metro Area including Lake City, North East Seattle, West Seattle, South Seattle, Ballard, and Crown Hill.
###