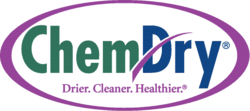 Seattle, WA (PRWEB) February 27, 2012
While it is impossible to argue that carpets provide more surface area to collect household particulates, it is actually this quality that allows it to act like a filter. Using gravity to collect allergens from the air, carpets naturally trap them in their fibers.
The most important aspect of any filter, however, is keeping it clean, continually removing particulates from its fibers to make room for more debris to be collected. Here are some basic tips on how to effectively accomplish this task, avoiding the alternative of removing carpet from your home:
Vacuum Frequency and Technique
Vacuuming is the obvious first line of defense against the accumulation of allergens in your carpet. It should be done on average twice a week for moderately used rooms, and three for high traffic areas, to keep dirt from grinding into the carpet. The proper technique is also critical. Be sure to use slow, back and forth movements in a continually overlapping pattern. Remaining in a single spot too long can actually grind soil into the carpet.
The Right Vacuum
The Carpet and Rug Institute (CRI) has developed comprehensive guidelines for effective vacuums. Through their multi-tiered evaluation system they provide ratings corresponding to a devices ability to remove dirt, contain dust and carpet impact. Look for vacuums earning their Seal of Approval or better yet, check out their website's search for certified products (http://www.carpet-rug.org).
Clean from the Top Down
Before vacuuming be sure to clean and dust surfaces above the rug first. Without carefully removing dirt and dust from these surfaces your carpets won't stay clean for long.
Deep Cleaning
It is recommended that you use a deep carpet cleaning device, such as a carpet steamer or other alternatives, at least once a year. Dirt that is unavoidably ground into the carpet pad has to be removed. This is also where most of the mold and dust mite allergens reside.
Wet Isn't Good
It's very important that when you deep clean your carpet that you don't get it too wet. Leaving moisture in the carpet pad can lead to rapid mold and mildew formation, quickly nullifying the cleaning you intended. Professional services are usually much better because of this, and some, such as the Chem-Dry service, are designed specifically to avoid this problem.
Ventilation and Moisture Control
Keeping air circulating while controlling the amount of moisture in it are vital to indoor air quality. This can pre-emptively limit the amount of allergens found in your home, decreasing the presence of mold spores, mildew and dust mites considerably.
About
Dander and Daughters Chem-Dry of Seattle has been an independently owned and operated Chem-Dry franchise for nearly 20 years. They serve Lake City, North East Seattle, West Seattle, South Seattle, Ballard, and Crown Hill.
###