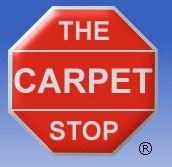 Austin, Texas (PRWEB) June 18, 2013
The Carpet Stop, an Austin born and locally owned business, is pleased to announce that it has entered its 16th year of success in 2013. With a combined 54 years experience and 16 years in the flooring industry, this local Austin business deserves some celebration. With hard work and dedication, their business has served local Austinites and transformed their flooring for over a decade.
Their work ranges from carpet to tile and everything in between. With their expert opinion and services, they find the perfect flooring their clients are looking for and install it in homes or commercial properties. They offer a large inventory of carpet, tile, wood, and more, that can make any room in a house or business unique and exactly tailored to what the client wants. Their different variations of textures, colors, and style will make any home personalized to the environment the customer wants to create.
Carpet Stop has trained all of their employees in the technical and design aspect of all their types of flooring so the customer knows they are dealing with flooring professionals. They have taken pride in always helping their customers get the best deal and bang for their buck. Carpet Stop stresses the importance of the customer needs and wants before anything else.
Not many companies can proudly say they have been in business for 16 years. Carpet Stop has earned the opportunity to boast its accomplishments and can confidently say they have been a successful local Austin business. They can look forward to continually offering their exceptional service and to being in business for years to come.