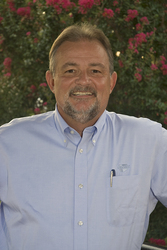 Jerry is a talented and accomplished leader whose background makes him suited for this key leadership position
Raleigh, NC (PRWEB) August 4, 2008
General Parts, Inc. today announced that Jerry Colley has been named executive vice president, Store Group reporting directly to President O. Temple Sloan, III.
"Jerry is a talented and accomplished leader whose background makes him suited for this key leadership position," said O. Temple Sloan, III, General Parts, Inc. president and CEO. "Jerry has experience in process improvement, acquisitions, market development, growth and increasing profits.
Colley was vice president of Stores and senior vice president of Customer Satisfaction for AutoZone at its Memphis, Tenn. headquarters where he was in charge of 3,000 stores, and led the acquisitions of 108 Auto Palace stores, 90 Pep Boys Express stores and 500 Chief Auto Parts stores. He also served as executive vice president of Operations for Tire Kingdom in Riviera Beach, Fla., where he managed all facets of 150 retail stores, including client relations, business development and financial management. As president of Rose Auto Stores in Hialeah, Fla. Colley oversaw operations of 100 stores. Further experience includes serving as president of North American Stores for Office Depot where Colley implemented a store revitalization program and oversaw the opening of 50 new stores.
About CARQUEST
CARQUEST Auto Parts has more than 3,400 locations throughout North America. It is the premier supplier of replacement products, accessories, supplies and equipment for virtually all makes and models of automobiles, as well as light and heavy-duty trucks, off-road equipment, buses, recreational vehicles and agricultural equipment. Additionally, CARQUEST distributes and sells tools, equipment, chemicals, paint and accessories. For more information, please visit CARQUEST.com.
# # #