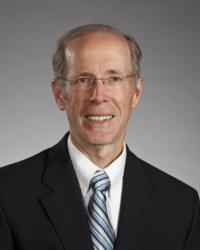 Workers who have been injured on the job need to protect their rights and talk to an attorney immediately. The new workers' comp law will restrict their options.
Tulsa, OK (PRWEB) June 19, 2013
Oklahoma Governor Mary Fallin recently signed a bill that has unfortunate consequences for people who have been injured on the job, according to Attorney Patrick E. Carr. The new regulations:
-- Limit the time an injured worker has to file a workers compensation claim after having been hurt on the job. If the injured employee does not report a single-event injury (such as falling off a ladder and injuring his or her knee) within a "reasonable amount of time," he or she will now have limited ability to proceed with filing a claim. Other new regulations affect cumulative injuries, which typically involve performing a certain action repetitively over a period of time.
-- Cut financial benefits that an injured person can receive by up to 30%.
-- Effectively removes some types of injuries that are currently covered under workers comp laws. For example, injuries caused by exposure to hazardous chemicals and cumulative injuries which are currently covered will be, in effect, no longer covered. Examples of these injuries include asbestosis and carpal tunnel syndrome.
-- Effectively reduces an injured employee's right to re-open a case. The time frame is shrinking from three years down to one year. This means if there is a change in an injured worker's medical condition, his or her options are drastically limited.
-- Changes the state's workers' compensation system from a court-based process to an administrative program. This severely limits an injured workers' ability to be represented by an attorney of his or her choice.
Workers' compensation law refers to the area of law that deals with work-related injuries and illnesses.
The bill was signed into law May 6.
"Because the changes are complicated and time sensitive, anyone who is injured on the job should talk with a workers' comp attorney immediately to protect their rights," Carr said. "If strict deadlines are not met, the ability of an injured worker to file a workers' comp claim may be barred forever, no matter how badly he or she is hurt," Carr said. "We urge anyone who has been hurt on the job to take immediate action to investigate whether a claim is warranted."
Carr & Carr Attorneys has been in business for nearly 40 years, helping people who have been injured through the negligence of others. With offices in Tulsa, Oklahoma City and Springdale in Northwest Arkansas, Carr & Carr works with families and individuals in the areas of medical malpractice, motor vehicle accidents and wrongful death.