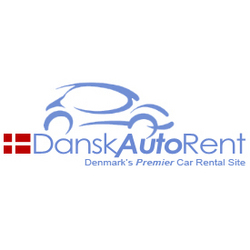 Denmark (PRWEB) January 23, 2008
DanskAutoRent.com, an online Denmark car rental company, redesigned their homepage to make renting an automobile easier than ever. The new straightforward design gives potential customers a thorough overlook of their car rental choices while remaining clear and easy to use and understand. The new design made some changes and upgrades to the original DanskAutoRent redesign performed in June of 2007.
DanskAutoRent started offering car rental service to visitors of Denmark in 2000, and has grown very rapidly, now offering a very large selection of new vehicles. Everything from small compacts, 4x4 SUVs and luxury Volvo S80 sedans are available. All car rental rates are all-inclusive so customers never have to worry about kilometer limits, extra insurance rates, airport fees or for those with young children, car seats. Upgrades are also available including GPS systems and mobile phones.
The website has been designed to be compatible with all of the DanskAutoRent locations throughout Denmark including Car Rental Copenhagen, and Car Hire Billund as well as all other locations so that customers can use the new features no matter where their destination may be.
Customers who choose "Express Self Service," need only go to the DanskAutoRent service counter and the rental agreement and car will be ready upon their arrival. For customers going to Kastrup, "Premium Personal Service," is available for no extra charge, where a service representative will greet them after customs to help with luggage and escort them to their waiting vehicle just outside the terminal.
The new design is based around a principle of simplicity, and breaks down the entire car rental process into 3 easy steps. First, the customer is asked to input their arrival and departure dates. Next, they choose which car they would like to rent using a very innovative side scrolling window that shows images of the vehicles as well as prices. After reviewing their selections the final step is to confirm the reservation by simply typing in their name and email. For returning customers there is a login box at the top of the page so they can easily check their account status. Also coming up in 2008 is a mobile site that will be based around the One-Click Express Booking and will primarily be a text based site designed for hand held devices using smaller screen sizes.
The owners and designers of the site hope that this new re-design will allow visitors of Denmark to reserve a rental car with minimal effort, so that they may focus more on their trip and enjoy all of what Denmark has to offer. "After reviewing customer behavior following the launch of our new design, we decided that while the new site was visually more appealing we had some improvements that needed to be made from a usability standpoint. We addressed these issues and re-launched this new look and have observed a much improved conversion rate since. The site responds more accurately now to what the customer expects and that has translated into a better overall experience for the customer and an increase in reservations." Remarked head designer Nate Ende.
Designer Dao Yang added, "We were posed with the difficult task of implementing a one step reservation process and we were able to accomplish our goal through the use of newer technologies and very good, honest feedback from our customers. DanskAutoRent has become a more intuitive technological experience since implementing these changes, and our reservations have reflected a vast improvement. Coming up in 2008, DanskAutoRent is going mobile on hand held devices opening up One-Click Express Bookings on the run. As we move forward our focus will be the streamlining and the performance of DanskAutoRent giving users less wait time in front of the computer and the rental counter."
About DanskAutoRent.com: Providing rental vehicles with excellent customer service to visitors of Denmark since 2000, DanskAutoRent has built a loyal customer base helping make them the fastest growing car rental company in Denmark for the last 7 years. DanskAutoRent also operates ScandinavianCarRental.com, expanding its service area to include customers in Norway and Sweden.
For more information visit our web site: http://www.danskautorent.com