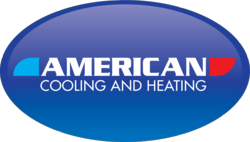 Gilbert, Arizona (PRWEB) July 20, 2012
American Cooling And Heating has one of the best reputations in the industry and now announces 24 Hour Carrier Air Conditioning Repair And Installation Services In Arizona. The service areas include Phoenix Arizona and All surrounding cities, and towns. American Cooling And Heating provides Sales and Service for Carrier Air Conditioning, Carrier Heat Pumps, Carrier Gas and Electric Furnaces, and all other brands and types of Air Conditioning and Heating Units and Systems. Their HVAC technicians are courteous and polite and will provide the highest quality of Service.
About Carrier
When it comes to Heating and Air Conditioning, Carrier is a top leader in the industry. Carrier AC Systems are exceptionally designed to make you comfortable and create an environment that is perfectly conditioned, to provide the most excellent comfort for homes or businesses. Carrier provides the most suitable combination of Heating and Air Conditioning products to fit any needs through the hot and cold seasons all year long. To complete a Carrier A/C System, American Cooling and Heating offers several choices of cutting-edge Carrier Air Conditioning and Heating products including Heat Pumps, Furnaces, Air Handlers, and more.
24 hour Carrier Air Conditioning Installation and AC Replacement
American Cooling And Heating is proud to provide professional Carrier air conditioning replacement and installation services throughout the state of Arizona. Quality installation workmanship is key to the functionality and longevity of new equipment, American Cooling And Heating always install equipment by manufacturers specifications and to national and local codes, all installation workmanship is warranted for the life of the new unit. American Cooling And Heating's Commercial and Residential Carrier Air Conditioning and Heating Installation Services are well known throughout Arizona. Please check their Carrier Air Conditioning Product Guide for equipment information.
24 hour Carrier Air Conditioning Service and AC Repair
Call today and you will find that they will exceed your expectations in every sense of the word. Their HVAC Service Team can Repair or Replace any Air Conditioning or Heating System quickly and efficiently. Get it done right at the right price, right now. As an industry leader they will be happy to provide the Air Conditioning and Heating Solution needed. Please call anytime for Carrier Pricing or to schedule Immediate Service.
Authorized Carrier Air Conditioning And Heating Dealer
American Cooling And Heating provides Carrier Air Conditioning and Heating Products and Professional Carrier Air Conditioning Services for Chandler AZ, Gilbert AZ, Glendale AZ, Mesa AZ, Peoria AZ, Phoenix AZ, Scottsdale AZ, Sun City AZ, Tempe AZ, Queen Creek AZ, and all other areas in Arizona.