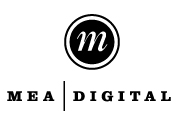 Through a combination of unique executions and high-impact media placements, we crafted one of our most outstanding campaigns to date.
San Diego, CA (PRWEB) February 08, 2012
MEA Digital, Cars.com's digital agency of record, announced today that it has launched a major online campaign for the fourth year in a row to support the brand's 2012 Super Bowl commercial. An innovative social media application, high impact rich media banners, and high profile media partnerships highlight the campaign.
In this year's spot, which was produced by DDB Chicago, viewers are taken inside a showroom where a knowledgeable car shopper is talking to a dealer. Thanks to Cars.com and the website's side-by-side comparison tool, the car shopper's inner confidence is unleashed in the form of a smooth Disco-singing head.
The digital centerpiece of the campaign is an innovative social media application on Cars.com's Facebook page called "Confident You." Built in a partnership with Oddcast, users can upload a photo from Facebook, a desktop folder, or a web cam, and instantly see themselves in a video based on Cars.com's Super Bowl commercial. They can then post or share it via their favorite social platforms.
"Similar to projects in the past, we were tasked with extending the campaign online and reinforcing the concept that Cars.com can bring out your confident you," said David Schafer, MEA Digital's new creative director. "Now, we're evolving our creative thinking and capabilities. Through a combination of unique executions and high-impact media placements, we crafted one of our most outstanding campaigns to date."
In addition, high impact rich media banners transform Cars.com's Super Bowl commercial into an interactive experience, giving users exclusive access to bonus content and behind-the-scenes footage. To round out the campaign, Cars.com will be participating in Super Bowl ad programs with Hulu, YouTube, Yahoo!, and Twitter, all of which allow users to watch, vote, and comment on the commercials that aired during the game.
About MEA Digital
MEA Digital is an analytics-focused agency with offices in San Diego, New York, and San Francisco. We help our clients bridge the gap between branding and performance marketing by optimizing their media mix, creative positioning, and budgets across strategically appropriate channels. As a result, we're able to connect what's meaningful to their customers with what's profitable for their businesses. For more information, visit http://www.meadigital.com/.
About Cars.com
Cars.com is an award-winning online destination for car shoppers that offers information from consumers and experts to help buyers formulate opinions on what to buy, where to buy, and how much to pay for a car. Cars.com offers thousands of new and used vehicle listings, consumer reviews, side-by-side comparison tools, photo galleries, videos, unbiased editorial content, and many other tools. Cars.com puts millions of car buyers in control of their shopping process with the information they need to make confident buying decisions. Launched in June 1998, Cars.com is a division of Classified Ventures, LLC, which is owned by leading media companies, including Belo, Gannett Co., Inc., The McClatchy Company, Tribune Company, and The Washington Post Company.
###