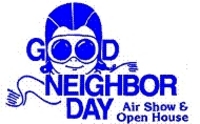 I feel it is one of the better community events we are involved with during the year
Atlanta, GA (PRWEB) May 27, 2010
On June 5, 2010, from 12 – 5 PM, PDK airport just north of Atlanta will open to the public for an exciting air acrobatics show, a display of aircraft, and the latest models of cars from the Jim Ellis Automotive Group.
DeKalb Peachtree airport (PDK) is one of the busiest small airports in the country. Serving private pilots, company jets, and others, PDK is second only to Hartsfield Jackson in terms of the "busiest" airports in Georgia. For this day, arriving and departing flights are not allowed. Only the daredevil feats of the host of acrobatic pilots will be filling the air over PDK on this Saturday!
Stunts include everything from an airplane landing on a 20 foot "runway" on top of a moving truck, to the amazing aerobatics of world-renowned stunt pilot Greg Koontz in the Super Decathlon, formation flying by Team Aeroshell and Team RV, the Red Eagle Air Sports Team, Clem Cleaver and the Alabama Boys in the Super Cub, Pat Epps in his aerobatic Bonanza, Larry King in his super-charged Pitts biplane.
The vast display of vintage and military aircraft sponsored by the Atlanta Helicopeter pilots association will include restored antique planes, World War II planes including the A-26, Spirit of North Carolina, Commemorative Air Force airplanes including the P-51, P-47, TBM Avenger, and the British Sea Fury. Aircraft currently in the military inventory include the A-10, F/A-18, C-130 and H-53.
The auto show will include a full display of the latest new models from the Jim Ellis Automotive Dealerships in the Jim Ellis "SuperCar Corral", where some of the fastest motorized vehicles without wings will be on display.
Food and refreshments will be offered by a number of vendors, including the sale of hot dogs, hamburgers, and water at the Jim Ellis Automotive Hospitality tent, proceeds to benefit Angel Flight of Georgia.
There will be plenty of play areas and activities for kids, to make this an exciting afternoon for the whole family.
Visitors may want to plan on arriving early. Over 10,000 guests are expected this year, and to ease traffic congestion there will be two entrance points this year. Vehicles may enter via Dresden Drive until 1:30 P.M. and via Clairmont Road all day. The event itself is free of charge, but visitors will be asked to pay a $5 parking fee per vehicle.
Jim Ellis Automotive is proud once again to sponsor this family-oriented neighborhood event. "We have been sponsoring the PDK Good Neighbor for a few years now and I feel it is one of the better community events we are involved with during the year," says Jimmy Ellis, VP and COO of the Jim Ellis Automotive Group. "There are hundreds of enthusiasts that show up and really appreciate what we do in sponsoring this wonderful day of activities and shows."
About Angel Flight of Georgia:
Angel Flight is a non-profit 501(c)(3) volunteer pilot organization that provides free air transportation for medical treatments that are not available locally and for other compassionate purposes for the benefit of the community. Angel Flight believes that the cost of travel should never stand in the way of receiving medical care.
About Dekalb Peachtree Airport:
The DeKalb-Peachtree Airport(PDK) is located just 8 miles from downtown Atlanta on a part of the old Camp Gordon, a World War I Army training base. The airport is classified as a a general aviation reliever airport for the Atlanta metropolitan area, which means it serves to reduce air carrier airport congestion by providing service for the smaller general aviation aircraft..
About Jim Ellis Automotive Dealerships:
The Jim Ellis Auto Dealerships are a family-owned and operated business with dealerships located in Atlanta and Marietta, Georgia. The Jim Ellis dealerships sell new cars from Audi, Chevrolet, Buick, GMC, Hyundai, Mazda, Mitsubishi, Porsche, Saab and Volkswagen, as well as a wide selection of used cars. To learn more, or to browse a complete inventory online, please visit the Jim Ellis family website.
###