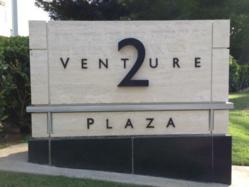 Cartelligent's newest location in Irvine, CA will allow residents of Orange County to take advantage of our team's expertise to save time and money on their new car purchase
Irvine, Calif. (PRWEB) November 07, 2012
Purchasing a new car can be a frustrating and time consuming process. Cartelligent enables car shoppers to buy or lease a new car at their own pace with Cartelligent locating, negotiating price or lease terms and delivering the car all without ever visiting a dealership. The service, popular in the San Francisco Bay Area for over twelve years, has now expanded to Orange County with offices in Irvine.
"Cartelligent has made the car buying process enjoyable for thousands of Bay Area clients and has delivered over 15,000 new cars. Cartelligent's newest location in Irvine, CA will allow residents of Orange County to take advantage of our team's expertise to save time and money on their new car purchase," says Lucas Agricola, Branch Manager of the new Irvine office.
David Shapiro who founded the company in 2000 explains the value of the service. "The Cartelligent experience is really like no other. Our goal is to find the exact car the client wants and handle all of the negotiations with multiple dealerships to make sure they get it at a great price, normally within 24 to 48 hours. Cartelligent makes it even easier for the client by taking care of selling their used car or handling their lease return."
Cartelligent leverages its relationship with dealerships throughout the state of California in locating and negotiating valuable terms for their clients. "It's a win-win for everyone," states Shapiro. "Dealerships appreciate the simple transactions and repeat business from Cartelligent; consumers love the fact that we save them money while making the process easy and pleasant. We're excited to be a part of the greater Orange County business community."
For more information about Cartelligent's new Orange County location in Irvine, visit http://www.cartelligent.com or call 949.398.0500 or toll free 888.427.4270.