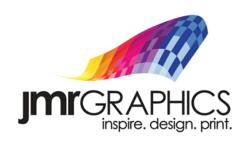 Central Islip, NY (PRWEB) June 12, 2013
On June 12, nationwide car wraps manufacturer comments the recent rise in outdoor advertising revenue.
According to an article on Mediapost.com, out-of-home advertising revenue grew 4.5% from $1.4 billion in the first quarter of 2012 to $1.5 billion in the first quarter of 2013. These figures were provided by the Outdoor Advertising Association of America. This is the 12th straight quarter of increases for "out-of-home" advertising, seeing a steady year-over-year growth rate since 2010.
The breakdown of the categories were as follows: Miscellaneous services and amusements with a revenue of $286.5 million, retail at $141.3 million, media and advertising at $135.4 million, restaurants at $121.4 million, public transportation, hotels and resorts at $111.3 million and financial at $110.5 million. According to the article, a "notable increase was seen in automotive ad revenue, which jumped 8.1% to $61.1 million, putting it back in the top 10 outdoor ad categories."
The article goes on to state that if these numbers continue to grow at their current rate, outdoor advertising will be on track to outperform the overall media business in 2013.
Representative TJ Pannell from JMR Graphics, a bus wraps manufacturer, is excited to see this rate continue to rise for obvious reasons. "There is no denying the power of outdoor advertising. People can't shut it off or flip the page. It's there, in front of thousands of eyes every day. This is great for our business as well as all other outdoor advertising companies. It's inevitable that effective outdoor advertisements create leads and stick with consumers."
JMR Graphics is an award winning Nationwide 3M Certified Manufacturer of Graphics for over a quarter of a century. We specialize in branding companies through Fleet Graphics, Vehicle Wraps, Architectural Wall Graphics, Promotional Window Clings, Floor Graphics, Event Signage and much more. We offer a variety of 3M Graphics Films, which are specially designed for most surfaces that require a changeable, short and long-term application. Our exceptional "Turn Key Service" is backed with a 3M MCS Warranty to give you peace of mind when you need optimum performance for the intended life of your graphics. With our state-of-the-art, cutting-edge facility we inspire our clients by providing creative design, custom-printed graphics and handle a network of nationwide installers. JMR Graphics provides expert capabilities and capacities needed to meet any graphic challenge.
#####