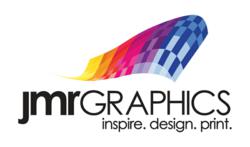 Central Islip, NY (PRWEB) June 19, 2013
On June 19, nationwide bus wraps manufacturer, JMR Graphics, comments on a high-tech social media street sign created by Breakfast, a Brooklyn-based interactive agency.
According to an article on Wired.com, Brooklyn-based interactive agency Breakfast has been working on a street sign that points people to their desired destinations. The street sign looks the same as most signs except it is digitally powered. The sign is capable of giving viewers Twitter news updates as well as directions to the nearest shopping center.
The street sign is made up of three long arrows with a user interface on the bottom of the pole. The menu is easy to use and quickly updates the information and locations you are looking for. The user interface lets people check information on music, events, subway schedules, sports news, concerts, and restaurants. All this information is gathered across various social media websites such as Twitter, Foursquare, RSS feeds, and the software can be used to get information from any online source. As people search for information the three signs rotate to show you up-to-date information.
The main goal of Breakfast is to make the information on the Internet available for "people to interact with in the real world."
The article states that the street sign, called Points, is 9 feet high, 6 feet wide and is outfitted with 16,000 LED lights that will display its messages. It was officially launched June 4th, and starting next month, the sign will be showing up in popular tourist spots around the world like Vegas and Dubai at various hotels. The device will be rented out for a "low five-figure" fee. As time goes on, "longer-lease or event permanent installation of Points will be available."
TJ Pannell, representative from JMR Graphics, a nationwide car wraps manufacturer, commends the company for their creativity. "Advertising is about creating new ways to reach consumers. Breakfast has made a unique product that combines traditional looks with new technology that will attract many consumers."
JMR Graphics is an award winning Nationwide 3M Certified Manufacturer of Graphics for over a quarter of a century. We specialize in branding companies through Fleet Graphics, Vehicle Wraps, Architectural Wall Graphics, Promotional Window Clings, Floor Graphics, Event Signage and much more. We offer a variety of 3M Graphics Films, which are specially designed for most surfaces that require a changeable, short and long-term application. Our exceptional "Turn Key Service" is backed with a 3M MCS Warranty to give you peace of mind when you need optimum performance for the intended life of your graphics. With our state-of-the-art, cutting-edge facility we inspire our clients by providing creative design, custom-printed graphics and handle a network of nationwide installers. JMR Graphics provides expert capabilities and capacities needed to meet any graphic challenge.