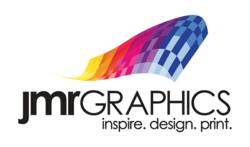 Companies should definitely have a component of out-of-home advertising as part of their social advertising program.
Central Islip, NY (PRWEB) May 31, 2013
JMR Graphics, a nationwide car wraps manufacturer, comments on an article that reveals the results of a fake advertising campaign, called RushmoreVote, by the Outdoor Advertising Association.
According to the Associations Now article published on May 28th, 2013, the campaign asked people to choose who they would like to be the next addition to Mount Rushmore – Barack Obama, George W. Bush or no one. The purpose of the fake campaign was to "test the value of out-of-home advertisements in driving social and mobile activity." After being shrouded in mystery, the Outdoor Advertising Assoication of America reveals its intentions in a email to the Enquirer, according to an older report by USA Today. Now, the results have been revealed.
Advertisements could be found in 164 locations throughout San Antonio, Cincinnati, Phoenix and Sacremento. The billboards and ads on bus shelters told readers to go online and vote. Out of the 15,679 unique users who voted on the issue, two-thirds came from outside of the metro areas where the ads were placed. The subject of the campaign was purposely unrelated to a specific product or the advertising association. The goal was to prove the relationship between out-of-home advertising and social media campaigns.
"This relatively small OOH campaign drove online traffic from across the country," says OAAA President and CEO Nancy Fletcher. "Even those who learned about the campaign online were aware it originated on OOH ads, painting a clear picture of the medium's role in today's evolving interactive landscape."
Representative TJ Pannell of JMR Graphics believes that outdoor advertising will remain a powerful force in the advertising industry. "This experiment shows that out-of-home advertising and Internet marketing go hand-in-hand," he says. "If a consumer sees an advertisement on a billboard or from a truck wrap, it sticks in their mind, and then social media is a great way to learn more or communicate with others. Companies should definitely have a component of out-of-home advertising as part of their social advertising program."
JMR Graphics is an award winning Nationwide 3M Certified Manufacturer of Graphics for over a quarter of a century. We specialize in branding companies through Fleet Graphics, Vehicle Wraps, Architectural Wall Graphics, Promotional Window Clings, Floor Graphics, Event Signage and much more. We offer a variety of 3M Graphics Films, which are specially designed for most surfaces that require a changeable, short and long-term application. Our exceptional "Turn Key Service" is backed with a 3M MCS Warranty to give you peace of mind, when you need optimum performance for the intended life of your graphics. With our state of the art, cutting edge facility we inspire our clients by providing creative design, custom printed graphics and handle a network of nationwide installers. JMR Graphics provides expert capabilities and capacities needed to meet any graphic challenge.