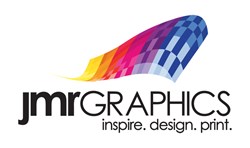 Central Islip, NY (PRWEB) October 07, 2013
JMR Graphics, a nationwide car wraps manufacturer, discusses the modernization of outdoor advertising and the deployment of the first digital roadside billboards in Africa.
According to an October 3rd, 2013 article published on Warc.com, titled, "Outdoor ads Modernise in Africa," the outdoor advertising industry in Africa saw a boost with the introduction of the first roadside billboards, seven in total, that were installed in Sandton, an upmarket Johannesburg suburb. The billboards collectively have the capability to reach 6.7 million people per month.
In the article Bazil Lauryssen, CEO of Continental Outdoor Media states, "The advancement of technology and its ability to personalize and encourage interactive behavior is redefining outdoor advertising's role."
Recently, in Nigeria, the Lagos State Signage and Advertisement Agency (LASAA) announced an outdoor audience research project that "aims to produce outdoor audience figures in line with those already available for radio, TV and press."
George Noah, LASAA's managing director, describes this introduction as a "defining moment" in Nigerian outdoor advertising practices. He says the data analysis of the target market is vital to enabling advertisers to make informed decisions.
TJ Pannell, a representative of JMR Graphics, a nationwide car wraps manufacturer, is happy to see that outdoor advertising is continuously growing on a global scale. "The African outdoor advertising industry will see great revenue from the introduction of these digital billboards. Outdoor advertising, in general, has the ability to adapt; allowing the medium to keep itself afloat despite the introduction of today's advanced technologies. This will enable the industry to grow steadily on a global scale."
JMR Graphics is an award winning Nationwide 3M Certified Manufacturer of Graphics for over a quarter of a century. We specialize in branding companies through Fleet Graphics, Vehicle Wraps, Architectural Wall Graphics, Promotional Window Clings, Floor Graphics, Event Signage and much more. We offer a variety of 3M Graphics Films, which are specially designed for most surfaces that require a changeable, short and long-term application. Our exceptional "Turn Key Service" is backed with a 3M MCS Warranty to give you peace of mind when you need optimum performance for the intended life of your graphics. With our state-of-the-art, cutting-edge facility we inspire our clients by providing creative design, custom-printed graphics and handle a network of nationwide installers. JMR Graphics provides expert capabilities and capacities needed to meet any graphic challenge.