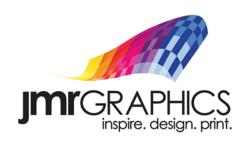 Central Islip, NY (PRWEB) June 10, 2013
On June 10, nationwide vehicle wraps manufacturer, JMR Graphics, discusses an article about IBM's creative outdoor advertisements in cities.
According to an article from Adweek, IBM has launched a series of innovative advertisements in cities that can also be used for practical purposes. Technology from IBM is known for improving cities. The company has now extended its improvements to its advertisements, including turning an ad into a bench, a shelter from rain and a ramp up stairs.
These ads from Oglivy France are not likely to have a huge impact in their practical uses, but they will get attention. Not only that, but they present a good image of the brand and encourage interaction. IBM encourages people to submit their own ideas online, and presents an example of the innovative creations for others to follow to improve their cities.
Representative TJ Pannell from JMR Graphics, a nationwide car wraps manufacturer, believes that it's a great idea for advertisements to also serve functional purposes. "IBM's ads create connections between the viewer and the brand," he says. "It's the same thing for our truck and vehicle graphics. They aren't just in the background, they're serving practical purposes for businesses, and they're getting a lot of attention.
JMR Graphics is an award winning Nationwide 3M Certified Manufacturer of Graphics for over a quarter of a century. We specialize in branding companies through Fleet Graphics, Vehicle Wraps, Architectural Wall Graphics, Promotional Window Clings, Floor Graphics, Event Signage and much more. We offer a variety of 3M Graphics Films, which are specially designed for most surfaces that require a changeable, short and long-term application. Our exceptional "Turn Key Service" is backed with a 3M MCS Warranty to give you peace of mind when you need optimum performance for the intended life of your graphics. With our state-of-the-art, cutting-edge facility we inspire our clients by providing creative design, custom-printed graphics and handle a network of nationwide installers. JMR Graphics provides expert capabilities and capacities needed to meet any graphic challenge.
#####