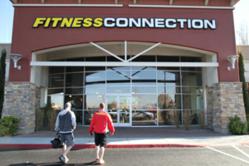 This free event is taking place on Thursday, November 15th, from 5:30pm – 7:00pm at their Cary location says the Fitness Connection team.
Cary, NC (PRWEB) November 07, 2012
Fitness Connection is offering members of the Cary Chamber of Commerce the chance to learn more about fitness, and to discover some of the opportunities available to them and their businesses at their upcoming Business After Hours Event. This free event is taking place on Thursday, November 15th, from 5:30pm – 7:00pm at their Cary location. The goal is to promote a healthier lifestyle within the community as the fall season approaches.
Participants of the Business After Hours Event will have a chance to take advantage of special Fall Gym Membership Promotions and discounted prices, as well as speak to Fitness Connection staff about various Personal Training promotions and specials that are being offered at the time.
During this Business After Hours Event, visitors will also be presented with information on FCTV, a private digital television health network at the Fitness Connection club locations. This television network offers members insight into everything from upcoming events, to health tips, to upcoming class schedules. Business owners interested in advertising on this channel will also have a chance learn more about getting their company in front of a sought-after, key demographic of professional and health-orientated individuals.
Registration is not required for this event. Please contact the Cary Fitness Connection location at (919) 462-9065 with any questions. You can also visit them online at http://fitnessconnectionusa.com.
With 17 locations, Fitness Connection is one of the top 25 largest U.S. health club chains. Fitness Connection is more than just a gym; it offers a well-rounded, interesting and inspiring approach to fitness and promotes healthy living. If you are interested in learning more about Fitness Connection, please visit their website at http://www.fitnessconnectionusa.com.