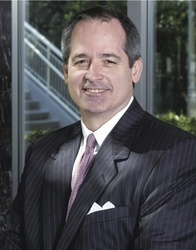 There is, however, an emerging solution, which, by tempering costs and promoting efficiency, can benefit both litigants and the judiciary: the use of special masters.
Atlanta, GA (PRWEB) February 14, 2011
Cary Ichter Shows How Special Masters Are An Underutilized Dispute Resolution Option
Cary Ichter announces the publication of his latest article regarding the valuable uses of Special Masters as an alternative dispute resolution mechanism. Cary Ichter's work as a Special Master has enabled him to effectively help clients control costs of litigation and aid the judiciary in managing a "frenetic caseload with scant resources." Mr. Cary Ichter also wrote the Georgia Uniform Superior and State Court Rules authorizing courts in the State of Georgia to appoint Special Masters and establishing the rules governing the conduct of Special Masters in connection with such referrals. Cary Ichter has been recently recognized by both clients and peers as one of the Best Lawyers in America for 2011.
A few small portions of Cary Ichter's article, "The Special Master: An Underutilized Dispute Resolution Option," are excerpted below:
"The modern commercial dispute is characterized by one overwhelming feature above all others: cost. As litigation -- from discovery, to trials, to appeals -- dissolves into a battle of time-consuming briefs and motions, legal fees correspondingly escalate. The deleterious effects of these outlays are compounded by the strained judiciary, which struggles to manage a frenetic caseload with scant resources. This risk is as worrisome as it is apparent: aggrieved plaintiffs, unable to afford a jury trial, will be compelled to settle in order to avoid the economic hardships wrought by tiresome pre-trial spats. There is, however, an emerging solution, which, by tempering costs and promoting efficiency, can benefit both litigants and the judiciary: the use of special masters."
"Special masters can and should play a central role in state court litigation, where courts can task them with complicated and detail-oriented endeavors that would otherwise overburden the court.9 The use of masters is a solution that, rather than usurping the function of the courts, compliments their role as arbiters of disputes. Instead of being tied down in the minutiae of a technical dispute between the litigants (or, more frequently, their attorneys), the court is left to perform its most sacred function: judging the dispute at the heart of the case. Masters provide considered, reasoned answers to complex questions from the outset of litigation, thus allowing courts to decide disputes without exerting unnecessary time or energy. Despite a string of successes using masters in federal court, many state court proceedings amble to a dissatisfactory close without the aid of masters. This perplexing pattern of behavior owes to a few causes, including local rules that often constrain the court's ability to delegate tasks to masters.10 Likewise, litigants or counsel may harbor lingering concerns that the use of a special master -- particularly a private attorney sitting by designation -- will be prohibitively expensive when billed at normal rates. This argument ultimately misses the forest for the trees. Any increase in direct costs from the use of masters is offset twofold: first, by gains in efficiency; second, by value added as a result of the master's expertise.11"
"Special masters, of course, are not an all-purpose tool, but they are an important tool in the litigation toolkit. They can enhance each step of the process between a claim and relief, by seating an expert between the parties to remedy contentious and complicated issues that a trial judge, for lack of time, experience, or both, may be unable to fully consider. Furthermore, by alleviating many of the most complicated aspects of a case before trial, masters can ensure that dispositions are not only reasonable and fair -- but affordable. This, then, is ultimately the essential benefit special masters offer: helping to make the venerable right to trial a realistic option for litigants rather than simply a hollow guarantee."
The entire article can be accessed on Cary Ichter's website, here.
Cary Ichter is the managing partner of Ichter Thomas, LLC in Atlanta. A graduate of the University of Georgia School of Law, he specializes in commercial litigation, franchise and distribution disputes, special master referrals and alternative dispute resolution. Cary Ichter is a regular contributor to the Georgia Bar Journal and Fulton County Daily Report. He has been recognized in Best Lawyers in America, Georgia Super Lawyers and Georgia Trends Legal Elite. He has successfully represented both plaintiffs and defendants in significant cases in state, federal and appellate courts, as well as, arbitrations.
###