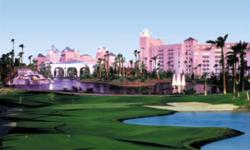 It's wonderful to see so many entities of rural Nevada here together. Mesquite is a fabulous town. It's absolutely awesome to see what they are able to pull off here.
Mesquite, Nevada (Vocus/PRWEB) April 11, 2011
Representatives from 17 counties all over Nevada gathered at the CasaBlanca Resort April 6-8 for the 21st annual Rural Roundup.
In what was a true think tank of marketing experts from throughout the state, the Rural Roundup included addressing various tourist-related topics like "Every Place Has a Story…What Makes Yours Different?" to "Reaching the Las Vegas Resident to "The Do's and Don'ts for Putting on Special Events" and "The Power of Travel Coalition: How Rural Nevada Can Use National Initiatives," to name a few.
In typical style, attendees eager to learn the latest secrets to bring visitors to their rural cities heard it all in Mesquite for three days.
Mayor Susan Holecheck said Mesquite has been working to diversify during the tough economic times that started more than three years ago.
"If you don't have culture and art, it really interferes with your city being a destination," Holecheck said in the CasaBlanca Showroom. "We like to say that Mesquite is your year round playground, so come back anytime and play with us."
Ann Miranda, the executive director of the Mesquite Chamber of Commerce, lauded the Rural Roundup.
"Oh my gosh; it's amazing," said Miranda, who spearheaded The Amazing Race, an event that drew about 50 competitors April 6. "It's wonderful to see so many entities of rural Nevada here together. I had no idea there were so many small towns in Nevada."
A two-year resident of Mesquite who moved to the city to work with her twin sister, Miranda said the event was yet another example of how Mesquite and its leaders continually attract major events.
"Mesquite is a fabulous town," Miranda said. "It's absolutely awesome to see what they are able to pull off here."
CasaBlanca CEO and owner Randy Black said the tourism business requires hard work.
"I really believe the face of gaming has changed forever," Black told the crowd. "We believe that we are the No. 1 getaway in Nevada and we need to resonate that to every tourist in America.
"We even had the World Arm Wrestling Championship come here last year and we need to create new avenues for our resort and our state."
Keynote speaker Michael Thomas of Nobel Studios in Reno urged his audience to be brave when attempting to attract attention to their businesses.
"Everything is about telling a story," said Thomas, a former print journalist. "The best writing talks to you. The world is changing and everything is now first-person. Keep it simple so that people can digest what can be very complex information. Your story should have a beginning, a middle, and an end. The best stories are always true. Tell your story and don't be afraid to not have people like you."
Thomas also urged business owners to address possible complaints posted on the internet.
"Nowadays everyone is a journalist, a critic or a review. The world's eyes are on you all the time."
Will Tryon of Adventure Photo Tours in Las Vegas, journeyed to Mesquite for Rural Roundup and was glad that he made the trek.
"The Rural Roundup is a good conference for people to learn new tricks and stay on top of the way the market is moving," said Tryon, a 14-year resident of Las Vegas. "The last two years of the recession have been hugely difficult and now we're starting to see a little light. Refreshing our market skills is good and in fact, it's really cool. After being in the tourism business for so many years, many of the people here have become friends of mine."
Tryon said he loves coming to Mesquite, so the Rural Roundup was the perfect chance.
"Mesquite is a jewel in the desert," Tryon said. "It has great hotels and the dining in this town is phenomenal. The golf courses are fantastic. Everything about Mesquite is sweet and it's a great place to go for a golfing weekend."
Mary Conway Jepsen of Northern Nevada traveled to the gathering representing the Rural Nevada Development Corporation which specializes in a Native American Program.
"This is a cool event," said Jepsen. "Mesquite really has it together and they have beautiful hotels here."
Jepsen also lauded the many activities available at the Rural Roundup.
"There were so many things to do here," Jepsen said. "For instance, I'm not one who likes to play golf, but they had one of the long drive golfers at our event Friday and I couldn't believe how far he could hit the ball.
"Then, they also had two Elvis impersonators."
Jepsen said the knowledge gained from the gathering would be good for the Native American element which also serves as a great tourist draw in Nevada.
"There is some very good information here," Jepsen added.
Larry Friedman, the interim director of the Nevada Commission on Tourism, was happy with every part of the Rural Roundup.
"I'm happy with Mesquite, the turnout and the speakers," said Friedman, who has been with the Nevada Commission on Tourism for more than 20 years. "This has been incredible on every level."
Among the speakers was Tanner Latham, who lives in Birmingham, Ala., where he is a freelance writer and multi-media story teller.
"The conference is great," said Latham, 34, whose topic was entitled "How I Stopped Bitching and Started Pitching a New Way. "This is the first time that I have ever been in Nevada and it's great. Having this conference is perfect because it's so authentic. I did not experience Nevada via the Las Vegas Strip and all the things you might expect here. I'm seeing the real Nevada and I love it."
###