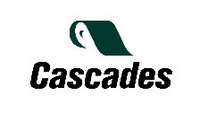 Did you know that the use of paper hand towels reduces the number of bacteria on your hands, while hand dryers can increase them?
Candiac, Quebec (PRWEB) October 29, 2009
The company mandated Ipsos Descarie, an external and independent firm, to conduct a survey on the preference and the perception of the North American population regarding the use of hand dryers and paper hand towels, as well as their hand-washing habits. The results are striking! Despite a significant preference for paper hand towels (62%), hot-air dryers are still present on the market and are used without knowledge of the associated risks. To the following question "Did you know that the use of paper hand towels reduces the number of bacteria on your hands, while hand dryers can increase them?" 85% of respondents were not aware of that! Via printed posters (NewAd) as well as a tv media campaign via Meteomedia and Weather Network, Cascades hopes to reach the largest number of people to further raise their awareness on this critical issue.
Because the results of several studies (1-6) have concluded that the paper hand towel is the most hygienic choice for hand drying, Cascades is taking position and is strongly recommending the use of paper hand towels. Notably, Westminster University in London has done an exhaustive study (6) consisting in comparing the drying efficiency and bacterial contamination of hot-air dryers, including the new jet air dryer, with that of paper hand towels. The results are impressive: researchers have observed an important and significant reduction in the number of bacteria on hands of participants who used paper hand towels. The study of Taylor et al. (7) has effectively shown that when using paper hand towel, bacteria are transferred from wet hands to the paper (7), thus reducing the number of residual bacteria on the hands. Moreover, the study of Westminster has shown that the jet air dryer can propel microorganisms to up to 2 metres away, thus contaminating users as well as the washroom's environment.
In Canada, the Public Health Agency and the Department of Health and Social Services in Quebec also recommend hand drying with paper. "Since 1964, Cascades has been producing high quality products that are in compliance with high environmental standards. We are now convinced that our products play a key role in a very critical issue: that of minimizing the spreading of microorganisms but also when it comes to avoid touching doors and faucets. We recognize that it is crucial to properly wash our hands, but now we must inform people of the importance of properly drying them using paper hand towels", stated Suzanne Blanchet, President of Cascades Tissue Group.
To learn more on the information campaign and the aforementioned studies, go to http://www.cascades.com/bacteria
References: ¹Blackmore and Prisk 1984, ²Blackmore 1989, ³Knights et al. 1997, 4 Redway et al.
1994, 5 Schwarz 2006 and 6 Redway and Fawdar 2008 and 2009. 7 Taylor et al., 2002.
###