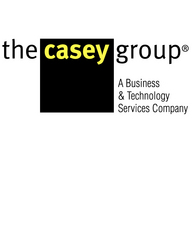 Trending our OnDemand philosophy, we provide the information technology tools and management that enable NetCharge to deliver state-of-the-art online payment and registration capabilities to its growing customer base
Parsippany, NJ (PRWEB) October 29, 2007
The Casey Group, a business and information technology services company acknowledged as a Microsoft Certified Partner and an IBM Business Partner, now makes online giving easier for non-profits, churches, schools and social service organizations by powering the technology behind NetCharge, a leader in online payment systems.
NetCharge originally turned to The Casey Group to develop its Web-based solutions, which work seamlessly with host sites to help its clients improve economic efficiencies. Today, The Casey Group continues to serve as NetCharge's virtual information technology company to assist in the overall management of service development, enhancements and maintenance. It is an arrangement that is working well for both companies.
"Trending our OnDemand philosophy, we provide the information technology tools and management that enable NetCharge to deliver state-of-the-art online payment and registration capabilities to its growing customer base," said Richard Casey, The Casey Group President and CEO. "Our smart-methodology blended with strategic technology allows NetCharge to meet current client needs with a platform that is designed with flexibility to accommodate future needs."
The NetCharge technology developed and managed by The Casey Group includes:

Customizable set up, including organization branding and communications
Flexible and customizable payment solutions ranging from one-time transactions to recurring payments/donations
Multiple payment options with banks and credit/debit cards
Best in Class security protocols that are PCI compliant
Accurate client and customer reports
"NetCharge understands the importance of a having the right technology linking our clients with their constituents," said Jerry Auriemma, President of NetCharge. "With The Casey Group serving as our virtual IT management company, we are better able to focus on what our clients and their constituents need."
Dedicated to offering businesses value through technology, The Casey Group works with clients like NetCharge to strategically develop and integrate enterprise software and provide information technology services that enhance revenue and reduce expenses.
About The Casey Group
Meeting today's business with tomorrow in mind.
The Casey Group is a business and technology services firm recognized as a Microsoft Certified Partner and an IBM Business Partner that specializes in helping companies, across a variety of industries, make use of people, processes and technology more effectively than ever before. Since its founding in 1989, The Casey Group strives to strategically develop and integrate business processes with software development and information technology services that enhance revenue and reduce expenses.
About NetCharge
NetCharge enables churches, non-profit groups, schools, and social/service organizations to develop and improve online transaction capabilities that increase revenues, reduce expenses, and improve member satisfaction. NetCharge has a history of developing state-of-the-art payment process solutions for small and mid sized organizations Considered experts in the area of online transaction solutions, NetCharge prides itself on delivering results.
###