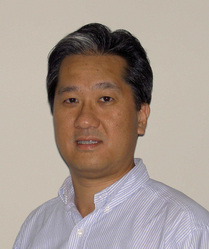 With our technology support, our clients are enabled to be more responsive to their own customers
Parsippany, New Jersey (PRWEB) January 4, 2008
The Casey Group, a Microsoft® certified, business and virtual information technology services company, is pleased to announce that John Tse, PMP, Shanda C. Barooah, PMP, and Maria Ramos, PMP have joined the company as Project Managers. The new employees, all certified by the Project Management Institute as Project Management Professionals (PMP), are responsible for managing the development of large-scale order, inventory, and accounting systems for The Casey Group's major clients.
"With our technology support, our clients are enabled to be more responsive to their own customers," said Richard Casey, President of The Casey Group. "As The Casey Group grows and the complexity of information technology increases, our project managers take hold of the IT infrastructure and leverage these complex skill sets across multiple clients."
About the Casey Group:
Meeting today's business with tomorrow in mind.
The Casey Group is a business and technology services firm recognized as a Microsoft® Certified Partner and an IBM® Business Partner that specializes in helping companies, across a variety of industries, make use of people, processes and technology more effectively than ever before. Since its founding in 1989, The Casey Group strives to strategically develop and integrate business processes with software development and information technology services that enhance revenue and reduce expenses.
To learn more about The Casey Group, visit http://www.caseygrp.com or call 877.CASEYGRP (877.227.3947)
###