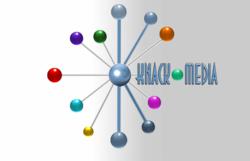 Grand Rapids cash for cars provider can be at your home or office in an hour, sell your car or truck today!
(PRWEB) September 15, 2012
Grand Rapids junk car owners and individuals with car and truck mechanical issues have an easier way to sell their vehicles with the new addition of a cash for cars Grand Rapids website. Nationwide cash for cars provider Autostate.net is adding cities every week to help its national cash for cars ad campaigns. Grand Rapids Michigan is a prime target for the company's services, with a large population and many older model vehicles still on the road many of those can be converted in to fast cash. The company works with vehicle owners that may have engine issues or the car or truck is broken-down completely. By offering free towing and top dollar for the vehicle, the company's cash for junk cars Grand Rapids service is one steady pace to corner the market. To learn more about the cash for cars company or more about the website developed for Grand Rapids please visit, http://www.grandrapidscashforcars.com/
There are too many vehicles in Grand Rapids and all over the US that are still being disposed of improperly causing dangerous elements into the environment. By working with companies that follow strict state and federal guidelines in regards to recycling and disposing dangerous chemicals the cash for cars company believes it is doing its part to help the situation. By offering the most competitive price for so called "junk" cars and trucks and the convenience of free pick-up service the company hopes to get more of these types of vehicles off the streets and driveways. A spokesperson from the company stated "We believe our cash for cars service is better than most because of our relationships with the local venders, we know what the top auto buyers in the county pay, because we work directly with them. Anyone else offering cash for cars service in Grand Rapids has to sell to us or one of our affiliates so why go through the middle man. When people call us sometimes they are getting 100% more cash than what they were offered elsewhere."
The new websites are being distributed throughout the internet by one the best SEO companies in the world. The message the cash for cars company is promoting is how important it is to work with a reputable junk car service, if someone is considering selling their car or truck. Autostate.net continues its online presence by offering an instant quote over the phone, and regularly posts auto recycling information on the company blog and social media pages. This information along with instant pricing the company hopes to attract more Grand Rapids vehicle owners to sell their cars and trucks to them.
About the Company: AutoState.net is a growing junk car recycling company that offers cash for cars and trucks in Grand Rapids and throughout the United States. The company and its partners work to properly recycle and dispose all hazardous materials by all vehicles that are bought by them. For more information about the company, visit http://autostate.net
Contact:
Mason Baxter
Phone: 888-728-7177
Email: info(at)AutoState(dot)net