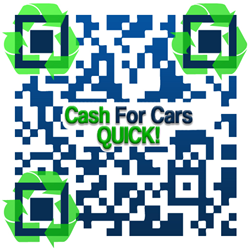 Get the cash you deserve for your car or truck in Jacksonville Florida from Cash for Cars Quick!
Jacksonville, Florida (PRWEB) June 14, 2013
The popular auto buying company Cash for Cars Quick has announced that it is expanding its Jacksonville office through the addition of new partners and affiliates. The newly added used car lots, auto salvage companies, tow companies, etc. is being added to the company's network. The new arrangements will provide greater opportunities for those in the Jacksonville Florida area to sell their old, used, or wrecked automobiles for quick cash. Not only can unsightly, inoperable and environmentally threatening vehicles be eliminated, but they can provide cash to cover pressing financial needs, to buy a new car, or to use for a relaxing getaway. It is a fact of life that vehicles break down or are wrecked and are no longer usable due to the extent of damage or impractical cost to repair them. Most people aren't aware that they can sell their junk cars and trucks, so they just leave them to take up space and they deteriorate which presents an environmental pollution problem presented by toxic waste materials leaking from the vehicles. Others choose to allow tow companies to take their junk cars and trucks away for free just to get rid of them. However, by doing so, money is lost. To learn about the cash for junk cars Jacksonville Florida service offered by the company visit the local office here, http://www.jacksonvillecashforcars.com/
Cash for Cars Quick is a valuable solution to such auto owners. Old cars and trucks contain parts that can be salvaged and used or can be scrapped for metal and are, therefore, worth something. Those with junk autos can simply call, or visit the Jacksonville office, or call the company's toll free number, inform the agent where the vehicle is located and receive payment on the spot. The company also makes all arrangements for picking up and disposing of vehicles completely free of charge. This is a quick and easy method for eliminating old, junk cars and trucks while obtaining cash for them. Cash for Cars Quick is company dedicated to automobile waste management and has a great deal of experience in the field. Therefore, when junk cars and trucks are sold to the company, any toxic materials associated are effectively eliminated according to environmental guidelines. Not only do the residents of Jacksonville make money on their junk autos while disposing of them and eliminating environmental pollution, but they also avoid the expense of placing local newspaper advertisements, and save time spent on negotiating with potential buyers who may or may not buy the vehicle. Finding a buyer can be quite a task for vehicle owners, spending both time and money that can make a potential sale unprofitable.Cash for Cars Quick has a network of buyers so they know where to direct junk vehicles as well as provide a fair market price. The company has been successfully helping Jacksonville residents rid themselves of their old or wrecked cars and trucks while providing them with rapid cash. The company seeks to expand their services by inviting more businesses into their auto buying network, and service locations. These additional companies create greater opportunities for the fast sale and removal of Jacksonville junk autos. Cash for Cars Quick prides itself on making and keeping happy customers and they believe the growth of their Jacksonville office will work towards better serving area residents. To learn more about the local office visit the company page at, http://cashforcarsquick.com/cash-for-cars-jacksonville-fl/
The auto buyer has been successfully helping customers throughout the United States eliminate junk autos that are unsightly or present environmental pollution hazards. The company is both a go-to source for trading cars for cash and a credible automotive waste management solution. For years, they have been eliminating abandoned vehicles nationwide that are eyesores as well as a threat to the environment. The auto buyer is working with the professional search engine optimization services to help with the cash for car service promote the message about the importance of utilizing a reputable cash for cars Jacksonville Florida Company. Cash for Cars Quick continues its online presence by offering an instant quote over the phone, and regularly posts auto recycling information on the company blog and social media pages. By utilizing search engine optimization along with instant pricing, the company hopes to attract more Jacksonville Florida residents looking to sell their vehicle. To read more on the company's cash for car Jacksonville FL Facebook page visit, http://www.facebook.com/CashForCarsJacksonvilleFL
About the Company:
Cashforcarsquick.com is a growing cash for junk cars service that offers junk car recycling and that provides a high return to the car and truck owners in Jacksonville FL and throughout the United States. The company and its partners follow environmentally friendly disposal practices to safeguard the future of the planet. To learn more about the cash for junk cars Jacksonville FL service visit the company website or call the corporate office.
Contact:
William Leonard
Phone: 888-862-3001
Email: info(at)cashforcarsquick(dot)com