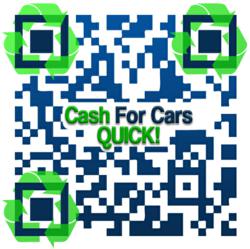 San Diego cash for cars service provider CashforCarsQuick.com pays more cash for cars in San Diego CA.
San Diego, California (PRWEB) June 21, 2012
After receiving an encouraging response from the junk car and truck owners in San Diego within a month, Cash for Cars Quick is all set to make further impact on the junk car disposal and recycling industry in this region. The company has quickly become one of the most trusted cash for junk cars service providers all over the United States, and presently serves customers in almost major cities in the country. They have made a name for themselves within a very short time, mainly because of their efforts to protect the environment from the hazardous impacts of discarded vehicles. The company has a network of affiliates all over the country offering top class treatment facility for all harmful wastes released from junk cars. Inspired by their rapid progress in San Diego, the company is now implementing a series of internet based marketing strategies for this region. Find out more about the cash for cars San Diego service and their company by visiting http://cashforcarssandiego.cashforcarsquick.com/.
The company sources have revealed that they are about to implement a SEO professional service to popularize the idea of environment friendly disposal of discarded vehicles. It has also been informed that the company would make maximum use of online platforms like social media and blogs to educate car owners about the importance of greener technologies for junking of old cars and trucks. The company believes by promoting a positive message about auto recycling and the amount of cash that can be made by doing so will help attract new customers. Online media outlets allow the company to maximize it marketing by reaching thousands of residents in San Diego by introducing their positive message through local car and truck blogs. Many car owners in this region were previously not too keen to sell their discarded vehicles because they had no idea about the process. Cash for Cars Quick has already done well to cause a shift in attitude of these car owners with their customer friendly cash for junk cars San Diego service.
When asked about the new marketing strategies that are to be implemented in San Diego, the CEO of the company William Leonard says, "The internet is the strongest media to get in touch with a large group of people within a short time. We want to make maximum utilization of the internet because there is a lot of work to do within a short time. We hope to serve as many customers as we can in this region".
About the Company: Cashforcarsquick.com is a growing cash for junk cars company that provides high return to the car owners in San Diego and throughout the United States. The company follows environment friendly disposal practices to safeguard the future of the planet.
Contact:
William Leonard
Phone: 888-862-3001
Email: info(at)cashforcarsquick(dot)com