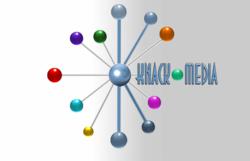 AutoState.net wants to buy your car or truck today! Get fast cash and same day pick-up service.
(PRWEB) July 05, 2012
Auto State, a cash for cars company (http://autostate.com) has added multiple cities to its already list of regions they currently operate in. Some of the cities the company plans to launch in are Columbus, Riverside, Orange County and Buffalo to name a few. The company's goal is to make it easier for people across the U.S. to sell their cars and trucks with a quick no hassle process. The company and its partners recycle all vehicles that are non-running or wrecked. The company will buy any car and process it for recycling. Instead of simply crushing cars for the landfill, they strip them of their reusable parts and then melt down the rest of the metal. The metal is then made into new products; this process allows the company to pay cash for junk cars and trucks, and offer free towing if the vehicle cannot be driven.
All cars and trucks no matters how old and damaged have some value. The process of pricing out a vehicle is pretty standard throughout the industry, cash for cars companies go off the year, make and model. An Individual can expect anywhere from $150 to thousands of dollars depending on what type of vehicle and what condition it is in. More newer model wrecked cars and trucks bring in more money because the parts can be recycled and re-used.
According to Reuters online, over 14 million cars are scrapped on a yearly basis. This, however, is only 80 percent of the number of new cars made in a year, based on the U.S. Governments' Department of Transportation's numbers. Autostate.net believes it's pricing and service will be tough to beat and plans on taking a large percentage of those figures. The company's marketing campaign consists of popular key word searches on the internet, "we buy cars" and "sell car fast" has seem to give the company a boost in these new cities.
The company works very hard on trying to make them the easiest cash for cars company to deal with. Potential customers need only call their toll-free number at (888) 728-7177or fill in the form on their Website to arrange to have the vehicle picked up. In most cases, a tow truck will arrive within hours to tow the vehicle away. The seller will be paid at the time of pick up. Even though larger cars tend to be worth more, thanks to their increased metal content, all vehicles have value and shouldn't be left to environment; left alone these vehicles will eventually leak hazardous fluids.
About the company: Autostate.net is a cash for cars company that operates all over the United States. It works with affiliates to purchase cars and trucks for the purpose of recycling them. They are able to offer fast service thanks to their network of towing companies and recycling firms.
Contact:
Email: info(at)autostate(dot)net
Phone: (888) 728-7177