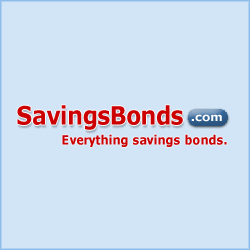 Most bond owners incorrectly guess at which bonds to cash in first and often lose money
Spring Lake Heights, New Jersey (PRWEB) August 08, 2012
SavingsBonds.com reports that a US Treasury Department spokesman has stated that $50 million is lost annually to bond owners due to randomly cashing in savings bonds. New Cash In Reports and emailed Alerts!, available from SavingsBonds.com are helping eliminate that problem.
Here's a common scenario; bonds are often stashed away in a drawer, or stuffed in an envelope in a shoebox, or stored in a safety deposit box at a local bank. When the bond owners need to cash in some bonds, they wind up arbitrarily grabbing a bunch of the bonds, sometimes from the bottom of the pile, or even sifting through them like dollar bills, looking for specific denominations. Many are unaware that they may be cashing in bonds that they should hold onto, and holding onto bonds that should be cashed in.
Since 1941, there has been a misconception that savings bonds all work the same and are financially created equal. Not true. By knowing the facts about their bonds, including interest rate amounts, timing and taxation issues, Americans could easily keep more money in their pockets. Thanks to a Savings Bond Cash In Report and emailed Alerts!, bond owners can now easily receive the pertinent, current bond information needed to make smart decisions.
"It's very unfortunate that most bond owners have no idea about which bonds they should cash in first and just guess at it," says Jack Quinn, founder and owner of SavingsBonds.com. Quinn adds, "It takes only minutes to print out a Cash In Report at savingsbonds.com, which can help them avoid losing money when cashing in."
One of the most common financial mistakes bond owners make is holding onto bonds that are no longer earning any interest. Bonds are often tucked away for future use and are not top of mind since owners don't receive any kind of financial statement. Bond owners often forget that they have the bonds, or neglect to tell their heirs. By not cashing in matured bonds, it is basically giving Uncle Sam an interest free loan.
Additionally, savings bond owners should be aware of interest rate performance and the next interest posting dates for each bond before cashing in. By cashing in just one day too early, or prior to an important anniversary, a bond owner could forfeit up to six months worth of interest. A Cash In Report will provide this information.
By clicking on the Cash In Report, bond owners can quickly see their bonds ranked in performance order so they can stop scratching their heads, and easily determine which bond to cash and which to hold. The Cash In Report essentially eliminates the guesswork on the cash in process. Important taxation information will also be provided to help avoid unpleasant tax surprises. Bond ranking services and the Cash In Report are only available via the Savings Bond VIP Club offered by SavingsBonds.com.
About SavingsBonds.com:
SavingsBonds.com is a consumer friendly site offering a free savings bond calculator with a complimentary, personalized, color-coded, Savings Bond Inventory Report and unique reports and services that help bond owners avoid losing money and maximize their investment. The site also offers the most extensive savings bond information center with a non-governmental perspective. Current series EE and I bond rates, lost bond services and re-issue services, links to purchase savings bonds online and popular government forms are also available.
About The Savings Bond VIP Club:
SavingsBonds.com VIP Club Members receive bi-monthly emailed Alerts! which provide updated cash in values, interest rates and earnings, strategies about current and upcoming financial events, including maturity and taxation issues. The Cash In Report ranks bonds in performance order to eliminate guesswork on which bonds should be cashed in and which ones to hold. Members have 24/7 access to a personalized Bond Inventory Report indicating current bond values, interest rates, timing, taxation and maturity issues, displayed on an easy to understand, color-coded, bond-by-bond report. Optional Bond Tips, along with discounts on lost bond and re-issue services are included. The pro-active, investor friendly service helps avoid possible forfeiture of interest, double taxation and IRS situations, helps investors maximize their savings bond investment and avoid losing money.